Ann Arbor, MI, 09 Nov - 13 Nov 2015
Program Description
As an accomplished leader, you have earned your position. But do you have the tools you need to take your teams and your organization to the next level?
Learn the techniques and approaches to make decisions in complex situations, manage across units, and bring out the best in your leadership team. You'll explore the critical components of effective management and leadership. Tools for cultivating and leveraging individual and organizational capabilities will be emphasized. You'll emerge with new frameworks to manage individuals, teams, and processes, and create culture of high performance. You'll also gain best practices to measure performance, integrate divergent values, and capitalize on creativity and talent.
Program Highlights
• You will learn to apply the Competing Values Framework, a world-renowned conceptual tool for cultivating and benefiting from individual and organizational capabilities.
• The University of Michigan-developed Leadership Competencies Survey, a 360-degree assessment taken prior to the program, and self-assessments during the program form the basis of the personalized action plan you develop during the course.
• In-program coaching enables you to customize learning to your unique needs. In group-based exercises, you'll apply class concepts to your own scenarios and receive feedback from faculty and peer executives.

Quick Tip
Q&A with Kim Cameron: Architect of the Competing Values Framework
What kind of work culture do you have? Can you measure it and leverage it? Faculty Director Kim Cameron explains how.
Who Should Attend
Mid- to senior-level managers who supervise other managers
Managers who want to expand their leadership role and add value to their organization
Takeaways & Tools
Tools to leverage your leadership strengths to advance your organization's culture and strategy, individual effectiveness, and business outcomes
An understanding of how the best leaders capitalize on diverse perspectives, behaviors, and practices
Techniques to communicate effectively across functions, geography, and cultures
A step-by-step plan to immediately implement learnings in your organization
A step-by-step plan to take on a leadership challenge in your organization with program learnings and realize change immediately upon return to work.
Post-program coaching, included in the fee
Peer-to-peer phone sessions following the program, to maintain your new network of peers and continue to improve in applying concepts
Faculty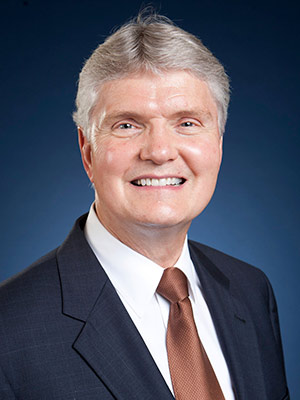 William Russell Kelly Professor of Management and Organizations

Vice President, Consulting Services Executive Development Associates
Contact Us
734.764.6842
734.764.9945
734.763.2376
734.936.2726
734.763.5183
*Fee includes accommodations and meals
Registrations for Management of Managers should be completed at least 3 weeks before the program start date. This allows you to complete the Competing Values 360 Assessment in time for review the first day of the program, and throughout the program.
Includes:
• Tuition
• Accommodations in Michigan Ross' first-class, full-service Executive Learning and Conference Center (pending availability)
• Continental breakfasts, lunches, coffee/snack breaks, and selected dinners in our exclusive Executive Dining Room
• Program materials and resources
Fee is payable in advance in US dollars and is subject to change. See our Cancellation, Transfer and Substitution Policy.
Registrations for Management of Managers should be completed at least 3 weeks before the program start date. This allows time for completion of the Competing Values 360 Assessment. This is used on the first day of the program, and THROUGHOUT the program.