Dividend Fall 2015
Ross Takes Commitment to Alumni to New Level
Michigan Ross values its alumni as the school's most powerful resource. Now the school is rolling out a new program called Alumni Advantage, which will offer unprecedented professional development opportunities to Ross and other U-M alumni.
Ross alumni are now eligible for unlimited full-tuition scholarships to Ross' highly regarded Executive Education programs. Each Ross alumnus can now also give two people per year partial scholarships (50 percent off tuition) to any Ross Executive Education program. This way, Ross alumni can invest not only in their own professional development, but also the development of their family, friends, and business contacts. In addition, all University of Michigan alumni will now receive a partial scholarship (50 percent off tuition) for Ross Executive Education courses, offered in Ann Arbor and other locations worldwide.
The scholarships apply to tuition and do not cover travel, accommodations, or other costs. Participants must meet the qualification criteria for each program. Due to the popularity of these programs, space is limited.
The school is also bringing new ideas, innovative research, and faculty to our alumni in exciting ways. As part of Alumni Advantage, Ross faculty will lead #ROSSTALKS events in major cities, bringing new research and insights to alumni. In addition, Ross will now be offering a series of online courses — taught by Gautam Kaul, Scott DeRue, Maxim Sytch, and others — covering topics ranging from finance to leading people and teams. Alumni can also find the latest research and innovations by Ross faculty in Ross Thought in Action.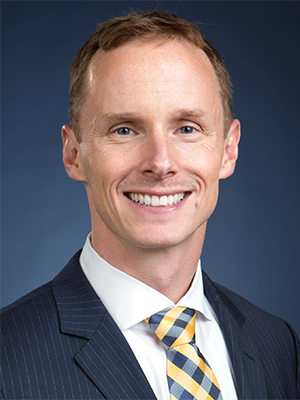 "We are taking our commitment to alumni to an unprecedented level," says Scott DeRue, associate dean for Executive Education. "Learning is a lifelong pursuit, and our commitment to the personal and professional growth of our alumni is unwavering. This new offer — executive development and education throughout one's career, free of tuition — will engage our alumni in a journey of lifelong learning and personal growth."
To take advantage of these special offerings for alumni, visit michiganross.umich.edu/alumniadvantage. The school expects to add new programs and events to Alumni Advantage on a regular basis.