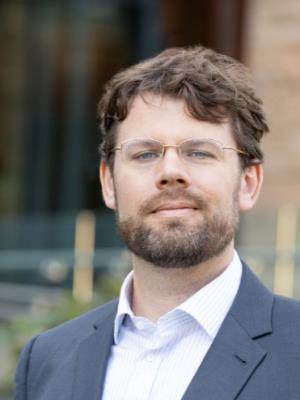 Nicholas Poggioli
Postdoctoral Research Fellow
Education
Ph.D. University of Minnesota 2019
MURP University of California Irvine 2008
BA University of Illinois At Urbana-Champaign 2006
I am a management researcher and teacher with a focus on organizational performance within sustainable limits on ecological and social systems. Organizations use these systems for natural resources, labor, distribution, and waste disposal. Organizations impact these systems through environmental management, conservation, stewardship, overconsumption, labor exploitation, and pollution. I use statistics-based research designs, inductive theory building, and other methods to understand how organizations perform while balancing use and impact. I also do work on research methods and credibility in the fields of strategy and management.
My scholarly home is the University of Michigan Erb Institute and the Strategy and Management & Organizations departments of the Michigan Ross School of Business. I am a member of the Academy of Management, Strategic Management Society, Alliance for Research on Corporate Sustainability, Impact Scholar Community, Group for Research on Organizations and the Natural Environment, European Group for Organizational Studies, and the American Association for the Advancement of Science. I review manuscripts for colleagues, conferences, and journals including Management Science, Organization & Environment, Journal of Management Studies, Business & Society, Journal of International Business, and Behavioral Science and Policy.
I earned my Ph.D. in Business Administration from the University of Minnesota Department of Strategy and Entrepreneurship, studying under Alfie Marcus. I have professional experience in private, nonprofit, and public sector organizations. In the private sector, I worked for REI, the Orange County Business Council, and property management companies. I worked for the nonprofits Gulf Restoration Network, Spurlock Museum, and several universities. In the public sector, I worked for the USA Peace Corps, AmeriCorps, and National Park Service.