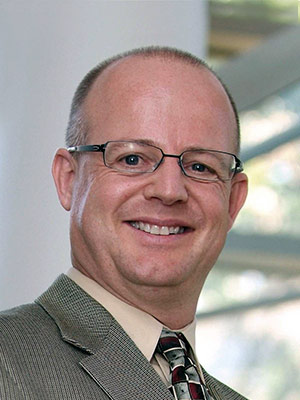 Peter Adriaens
Professor of Entrepreneurship
Professor of Civil and Environmental Engineering, College of Engineering
Professor of Natural Resources and Environment, SNRE
Education
PostDoc Stanford University 1992
PhD University Of California
Riverside 1989
MS Rijksuniversiteit Gent 1986
BS Rijksuniversiteit Gent 1984
Dr. Adriaens is Professor of Environmental Engineering and Finance in the College of Engineering, Professor of Entrepreneurship and Strategy in the Ross School of Business, and Professor in the School of Natural Resources and Environment. He is past-President of the Association of Environmental Science and Engineering Professors, a member-by-eminence of the American Academy of Environmental Engineering (AAEE), and Member of the Belgian Royal Academy of Applied Sciences, where he was recognized for bridging engineering and business entrepreneurship in academia and practice. Most recently, he was awarded a Finnish Distinguished Professorship, focused on portfolio financing models for low carbon economies.

Following a 20-year career in in technology development (environmental sensing, green buildings) and validation, his current work focuses on financial technologies for industrial renewal (link). Specific interests include business water risk models focused on financial risk assessment, reverse innovation strategies for new mobility strategies, and the development of indexes and investment portfolios in emerging cleantech clusters. He teaches courses on Business Models, Entrepreneurial Business Fundamentals, CleanTech Venture Assessment, and Sustainability Finance. He is co-developer of the KeyStone Compact™, a data-driven analytical and strategic positioning tool for that has been used by more than 5,000 global early and later stage companies in a wide range of investment domains (CleanTech, BioTech, ITC, space sciences), used by economic development organizations in the US, Europe and Asia.

He is co-founder and CEO of Equarius Risk Analytics, a big data and software analytics financial technology firm addressing equity and portfolio risk and performance issues related to ESG investments. He is CEO at Corymbus Asset Management, built around the KeyStone Compact suite of tools addressing investment strategies across the business lifecycle. As co-Founder and Director of the Global CleanTech Custer Association (GCCA), his interest is in building out value chains for industrial renewal by screening, repositioning and connecting Cleantech clusters and companies. With 56 clusters in the Americas, Asia-Pacific, and Europe, representing nearly 10,000 companies, and $3.5 bn. under management, the GCCA catalyzes global value system development. For more information, see my LinkedIn profile.
Scaling Up Payments for Watershed Services
Source
Erb Institute University of Michigan
Reverse Innovation for the New Mobility
Source
Rockefeller Foundation
Catalyzing the New Mobility in Cities: State of the Art and New Business Models
Susan Zielinski
Teaching Entrepreneurial Business Strategies in Global Markets: Comparison of CleanTech Venture Assessment in the US and China
Source
Edward Elgar Publishing
Entrepreneurship Education in Asia
T. Hugh and D. Kelley
Leading Innovations: CleanTech
Source
Birkshire Publishing
Encyclopedia of Sustainability, V2: The Business of Sustainability
Christensen, K.
Source
Environmental Toxicology and Chemistry
The Case for CleanTech Clusters
Source
Environmental Finance