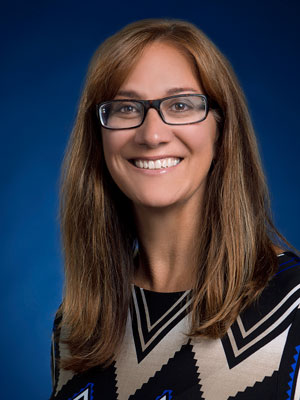 Shahnaz Broucek
LEO Lecturer III of Business Administration and Business Communications
Education
MBA University of Michigan 2011
Shahnaz currently serves as a Lecturer for the following courses: WMBA and Evening MAP, WMBA Coaching and Mentoring in Organizations and BCOM250 Introduction to Business Communication.
Shahnaz was awarded a University of Michigan's Provost Teaching Innovation Prize for Coaching Freshmen at Scale (2018). She designed and led the First Year Experience Peer Coaching Program at Ross, with over 100 peer coaches. Shahnaz coaches EMBA students individually and in their self-managed teams on leadership development related competencies and high performing team best practices. She created, launched and runs the PTMBA Leadership Coaching Program, which has been expanded to include the OMBA program in 2021. In addition, she coaches leaders and teams through Executive Education and in her private coaching business, OptimizeU Leadership Coaching, where her clients have included PricewaterhouseCoopers, Medtronic, WK Kellogg Foundation, FordDirect, Adient and Forgotten Harvest, among others.
Shahnaz is a Professional Certified Coach (PCC) through the International Coach Federation and is a Certified Teacher for the Search Inside Yourself Leadership Institute, a mindfulness training program founded at Google. She is a certified practitioner of the Hogan Assessments, Myers Briggs Type Indicator, is an Energy Leadership Index Master Practitioner, and has received training through Team Coaching International, the World Institute in Action Learning, Liberating Structures, Conversational Intelligence and Stanford University's Designing Your Life program. Shahnaz is currently enrolled in Teacher Training for the Mindful Self-Compassion Program at the Center for Mindful Self-Compassion and in the eCornell Diversity and Inclusion program.