November 30, 2015
Michigan Ross BBA Students Work to Address UN Global Goals
When Michigan Ross BBA students focus on the world's most pressing problems, you can be sure they'll come up with some impressive solutions -- and those ideas were shared Wednesday as part of the inaugural Zell Lurie Institute Entrepreneurship Challenge.
This three-day event challenged teams of Ross juniors to develop entrepreneurial solutions to the 17 problems that the UN has identified as Global Goals--things like ending world hunger; reducing large-scale waste; and making cities and settlements more inclusive, safe, and resilient.
BBA juniors participated in the challenge through the new undergraduate MERGE curriculum. The challenge is part of the junior Integrative Semester, in which students learn to look at a problem from different angles to come up with the best solution.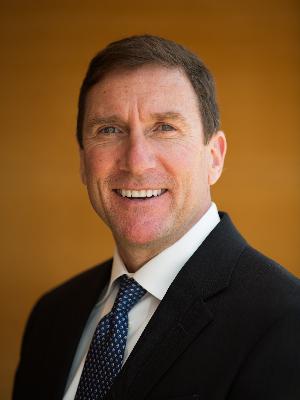 ZLI Executive Director Stewart Thornhill said the value of the challenge is "to give students an opportunity to apply the learnings of the Integrative Semester and solve significant real-world problems; and to encourage them to use an entrepreneurial mindset and look for problems to solutions, rather than just observing that there are problems out there."
Beyond that, he added, the event drives home the fact that idea of entrepreneurship doesn't just apply to Silicon Valley startups. "Entrepreneurial thinking and behavior can be applied anywhere there is a way to create value for others," he said.
Read more about the challenge in a recent Poets & Quants story
In the challenge, students were randomly assigned into teams based on their class section. One finalist team was selected from each section:
Use By -- A mobile app to reduce food waste by keeping consumers informed of expiration info and suggesting ways to use or donate goods that are close to expiring.
Bugaboo Protein -- An effort to make the world's protein supply more sustainable by using crickets to make an edible protein powder.
The Demeter Group -- A long-term project to improve food security and health via urban farming at the Zaatari Refugee Camp in Jordan.
Homelink -- A system to connect low-income families with high-quality landlords willing to accept Section 8 housing vouchers.
Baransu -- A program to match consumers who have excess food with food banks that would pick it up from them.
OptiRide -- A service to connect suburban low-income housing (not served by mass transit) with urban job opportunities.
The six finalist teams presented their ideas to a panel of guest judges: Eric Friedman, executive partner at Skadden, Arps, Slate, Meagher & Flom in New York; Denise Ilitch, president of Ilitch Enterprises and a member of the University of Michigan Board of Regents; and Rishi Narayan, managing owner of Underground Printing.
The judges named the Demeter Group as the winner of the challenge. Team members were Matthew Lee, Finn Magoon, Cole McConnell, Kai Norden, and Rohit Palayekar.
Their solution to food security issues at the Zaatari camp was to implement urban farming ideas in the form of multi-story gardens. These would cut refugee costs and decrease disease and malnutrition, as well as making the local food supply more sustainable. A successful venture could then expand regionally and internationally.
"I thought it was really, really engaging," Lee said of the challenge, adding that it offered a great chance to take classroom learning and apply it to a real-life situation.
And the potential impact is real, Norden noted: "You can generate world-changing ideas in a couple of days."
Read more on the Entrepreneurship Challenge
More information on the Zell Lurie Institute
More information on the Ross BBA Program
Read about the challenge in Poets & Quants:
Michigan Ross Juniors Tackle Unsolved World Problems - Poets & Quants for Undergrads
---
Subscribe to FTMBA Email Alerts