June 29, 2015
Business Impacts of the Supreme Court Marriage Ruling
Companies may take another look at domestic partner benefits, and advertising likely will change, say Michigan Ross Professors.
The Supreme Court's decision making same-sex marriage the law of the land could have some companies rethinking domestic partner benefits.
The question is if companies feel that particular benefit is necessary now that gay couples can legally marry, says Michigan Ross Professor Dana Muir.
"Some companies that offer domestic partner benefits may phase those benefits out now that all employees have the option of marrying their partner," she says. "Domestic partner benefits can be more complex for employers to administer than spousal coverage. Other employers will recognize that some employees in committed relationships choose not to marry and, in the spirit of inclusiveness, will continue to offer domestic partner benefits.
"The employers I expect to look most closely at their policies are those that offer domestic partner benefits only to same sex couples in states where marriage was not an option prior to the Supreme Court's decision."
She also says all newly-married couples should review the beneficiaries on their workplace pension and 401(k) plans, especially if they want someone other than their spouse to be the beneficiary.
"In many plans, regardless of who is named as beneficiary, the spouse will inherit the benefits unless that spouse has signed a valid waiver," says Muir, Arthur F. Thurnau Professor of Business Law
She also notes that sexual orientation is not a legally protected class in many states.
"Less than half the states prohibit private-sector employers from discriminating based on sexual orientation and the Supreme Court's decision does not change that," she says.
The ruling also will change the way companies advertise, says Puneet Manchanda, Isadore and Leon Winkelman Professor of Marketing.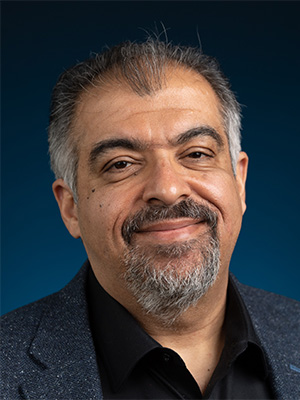 Companies used to tread softly when they publicly engaged with gay customers, he says. But the ruling opens the doors. Many companies and brands on social media included rainbows in their logos the day the Supreme Court ruling was released.
"In the past, companies used a variety of implicit and explicit signals to let gay consumers know that they constituted an important target segment for their products and services," Manchanda says. "Now companies don't need to tread softly around this any more as the ruling has legitimized the rights of gay consumers and couples as a nation."
Media Contact: michiganrosspr@umich.edu