July 16, 2014
Business, Know Thyself — and Your Customers and Competitors
Michigan Ross Professor Ray Reilly shows why it's important to understand your organization's business model, and that of your customers and other industry players.
ANN ARBOR, Mich. — Ask an employee — or even a top executive — to explain their company's business model, and the question too often stumps them.
Michigan Ross Professor Ray Reilly, who has worked closely with companies large and small, sees it all the time. Knowing your organization's core business model and differentiators is critical no matter your job. But even that isn't enough. Knowing the business models of your customers, suppliers, and competitors is also important for continued success.
"It's nice being an expert in your area, but to be a successful leader you really need to understand your own role in the company and how it impacts, and is impacted by, all the other parts," Reilly says. "Likewise, your company is interconnected with others – customers, suppliers, and competitors – in similar ways."
That's why Reilly makes mapping business models – of your company and that of key partners – a part of the Enterprise Executive Program from Ross Executive Education.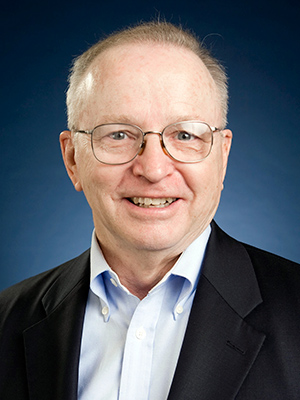 "Developing stronger business acumen is a critical element of progression toward a successful business career," he says. "This program accelerates that by using the business model framework to focus on both the knowledge requirements and critical thinking skills that complement and enhance on-the-job development experiences."
Mapping your company's business model is a detailed exercise. Include things like industry structure, market segments served, the value proposition, product positioning, competitive forces, business strategy, risk management, and talent assessment.
"You need to know more than the company position statement," Reilly says. "That's too general. What you need to know are the pieces of the system, how they work together, and your place in it."
This not only gets you and colleagues to understand the "why" of their roles, but it sets the stage for continual improvement. If you see how all the dots connect, then you can ask better questions about how and why things operate. It's also beneficial to understand the business model of your customers. It allows you to see the world from their point of view and puts you in a better position to know when and how to meet their needs, Reilly says. When that happens, the sales force becomes the glue between your business model and the customer's.
"Knowing your customer's business model as well as your own makes you more than the seller of a product or service," he says. "You can tell them the story of how you can help them beat their competitors. That's a much better conversation than just calling them up to see if they want product X."
Like customers, suppliers are important partners for any business. And knowing their business model has many of the same advantages as knowing a customer's, including seeing your industry from the supplier's point of view instead of yours. One of the big takeaways should be a better view into everything the supplier does – not just the products or services your company uses.
"You really can't maximize the relationship with your suppliers without knowing the details of their business model," Reilly says. "You may find they can do much more than you thought, or have expertise in an area you're having problems with at the moment."
The knowledge should also give you leverage when dealing with other suppliers. That's because you'll have a better idea of what's in the market, and you can ask smart questions about why a supplier's product is better than the others.
Why map business models of your competitors? After all, you don't deal with them as partners like with suppliers and customers. But Reilly says knowing the details of their risks and how they deal with them can be a big advantage.
"It's worth it to know more about how your competitors will go about selling to your customers and doing many of the same things you do," Reilly says. "Getting the full picture leads to a more informed talk with your customers about why your company is the better option. You'll be able to show them, not just tell them."
LEARN MORE ABOUT ROSS EXECUTIVE EDUCATION
Media Contact: michiganrosspr@umich.edu