May 18, 2015
The Case for Mindful Engagement
Busier than ever? Then it's even more important to make time to reflect at work, says Michigan Ross Professor Scott DeRue.
People moving into new leadership roles often find themselves overwhelmed with demands on their time, higher expectations, and intense ambiguity and change.
So it might seem hard to justify carving out time to reflect -- to step back and think about what they've learned, and what they might do differently next time.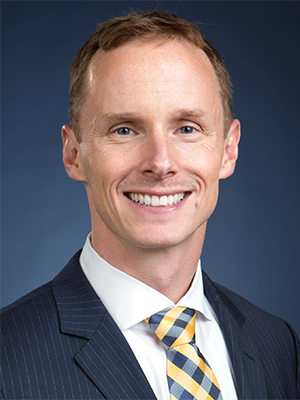 But it's exactly this type of leader that needs mindful reflection, says Michigan Ross Professor Scott DeRue. His research shows leaders are able to take on more challenging roles and get promoted faster when they reserve time to reflect on the past and become more mindful of the present.
"In a challenging and complex situation, people tend to develop a performance-based mindset that can undermine their personal and professional growth," says DeRue, associate dean for Executive Education. DeRue is faculty director of the Emerging Leaders Program, next offered Sept. 28-Oct. 2.
His research shows the key to professional growth is treating yourself like a R&D engine. How do you become a R&D engine? You embrace a learning mindset where mistakes are opportunities to learn. You have a laser-like focus on learning goals. You create experiments for yourself, seek feedback, adapt, and then repeat.
And you reflect on success and failure.
"We did a study with 99 managers from 82 different companies and found the more challenges they faced, the more they learned, but only to a point," he says. "Eventually a challenge becomes too consuming and they stop learning. That original study set us on a path to discovering what enables people to take on more challenging roles without getting overwhelmed. Mindful engagement was the answer. We are now focusing as much time on teaching people how to learn as we are on teaching them how to lead."
One of the first steps is learning how and when to take a step back from the daily grind and just think. The trick is to make it a habit, DeRue says.
"When I work with executives in the Emerging Leaders Program, everyone leaves with an action plan," he says. "The action plan is designed to create habits that become part of your routine. Small steps with really big impact on your personal and professional development."
DeRue's research has also revealed ways to make reflection more effective. The traditional approach is to review what happened, what worked, and what didn't work. But that involves a bit of attribution bias -- people naturally make incorrect assumptions about why they succeeded or failed.
"We have designed a series of "what ifs" that get rid of that bias and help people understand the true driver of performance," he says. "We get people to understand how their assumptions are getting in their own way, and then teach them how to break free of those assumptions."
More companies are embracing mindful engagement because they see it works. While there is a way to go before it's considered common practice, companies such as Google and Oracle are a couple of high-profile success stories.
The business success also breaks down some of the myths that mindfulness is simply a form of meditation. Though meditation can be a part of mindfulness and reflection, DeRue says it's more about focus.
"This is really about the ability to be in the moment and block out distractions so you can focus on what's important at work, at home, or your personal life," he says. "There's a strong business case for why companies should invest in these practices. It enhances employee well-being, job satisfaction, and performance."
Learn more about the Emerging Leaders Program
Media Contact: michiganrosspr@umich.edu