August 20, 2014
Easing Affirmative Action's Unintended Side Effects
Professor David Mayer's research shows how to fix some of the unintended negative side effects of affirmative action.
ANN ARBOR, Mich. – New research on affirmative action in the workplace shows that although those policies have increased diversity, the unintended negative side effects are more complex than previously thought.
This deeper understanding of what triggers feelings such as resentment, stigmatization, and a "stereotype threat" can help companies prevent these negative reactions from taking root and make diversity efforts more successful, says Michigan Ross Professor David Mayer, one of the study's authors.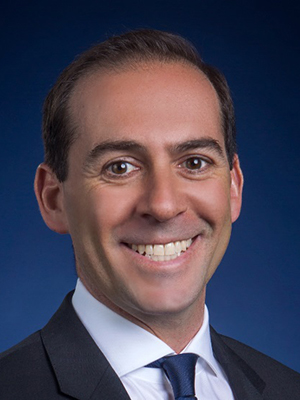 "Now that we can explain how these relationships work, we should move toward the intervention so we can have a diverse workforce without the stigmatization," says Mayer, professor of management and organizations.
Mayer worked with Lisa M. Leslie of the Stern School of Business at New York University and David A. Kravitz of George Mason University's School of Management on the study. Previous work showed that people viewed affirmative action recipients as less competent, which creates feelings of self-doubt for recipients of the programs.
The new research – based on a meta-analysis of 45 studies on the subject that includes 6,432 individuals – finds that those who benefit from affirmative action programs also are viewed as less likeable people, and seen as competitors for company resources. The self-doubt felt by recipients of affirmative action programs is also more complicated than previously thought.
In addition to feeling viewed as less competent, they also have fears that they might confirm negative stereotypes of their particular group – a "stereotype threat." That leads to other negative emotions that affect both real performance and others' views of their performance.
"We thought there was more going on than questions about competence," Mayer says. "That's part of it, but there's more to the story."
They also found that these feelings on both sides hold true even for numerical minorities that aren't part of the traditional underrepresented groups, such as white males. Understanding the full picture of negative feelings helps create a way to prevent them from forming and to make diversity programs more successful, Mayer says.
First, companies should define what they are doing in terms of diversity.
"People have all kinds of assumptions about what affirmative action means," Mayer says. "A lot of people assume it's about hiring people less qualified because they are a member of a protected group, even though that's illegal. Will it be a case where protected status is used as a tiebreaker? Or is it outreach and recruitment, which is a totally different animal that few object to? Be transparent."
Second, organizations should emphasize the qualifications of new hires, and allow the staff to know them as a person – their interests, hobbies, etc.
Companies also should reinforce the message that resources are not a zero-sum game, and that a stronger, more diverse team helps the whole organization succeed.
Likewise, those hired through affirmative action programs need to be reminded that they were selected for their qualifications, and that others know of their qualifications.
"None of the drawbacks make us conclude we should get rid of affirmative action programs," Mayer says. "It makes us conclude we should implement them in a more effective manner and also study positive outcomes of such programs such as having high-level minority role models in business organizations."
The paper, "The Stigma of Affirmative Action: A Stereotyping-Based Theory And Meta-Analytic Test of the Consequences for Performance," is scheduled for publication the Academy of Management Journal.
Media Contact: michiganrosspr@umich.edu
Related Articles
Management and Organizations