December 15, 2014
Forecast 2015: Peter Allen on Urban Development
Michigan Ross lecturer says big cities will continue to draw the best and brightest, with Detroit on the rise.
Peter Allen has taught the art and science of city development to about 3,400 students over the last 30-plus years. He sees three trends building in 2015 and beyond.
Cities Will Continue to Attract the Best and the Brightest
Creative people and entrepreneurs — from Generation X to millennials — seem to prefer the dense, multi-modal options of the city. They want to be close to bars, restaurants, cultural, and recreational opportunities. They like all of these to be walkable, bikeable, or connected by mass transit. Having their gadgets and friends close by is more important than a car. They want to work hard and play hard for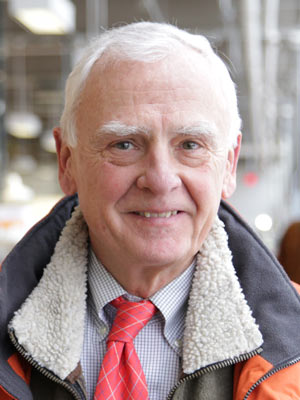 several years and put marriage off for a while. Some of my students call it their "1000 nights" of getting their careers started, paying down student debt, and beginning to save.
Detroit is on the rise
The most popular cities with students here seem to be Detroit, Chicago, and New York, with Detroit rapidly gaining momentum. Detroit is the most undervalued big city on the planet with the fastest rate of growth, both in dollar values and in percentages. While Detroit has lost perhaps 1.3 million people in 50 years, it is now gaining thousands in growing neighborhoods like downtown, Midtown, West Village, Eastern Market, Corktown, and Mexicantown. It's estimated that 1,000 new residents support $200 million in new real estate development. The cost of living is substantially less than Chicago and much, much less than New York.
Sustainability also drives young people to cities
Cities, by their dense nature, are very energy efficient. High-rise housing with fewer outside walls make buildings efficient. And there are opportunities to use technology to optimize energy use. Copenhagen, for example, has built "smart streets" that connect smart phones to streetlights and traffic options. Using subways, walking, buses, and putting fewer cars on the road appeals to more and more younger people. There's also a lot of work going on with new transit options, such as trams, expanded bus routes, and commuter rail. That appeals to both younger people and those 55 and older.
Get more insights into research relevant to your business with Ross Thought in Action. Sign up to receive our bimonthly email newsletter. You can follow us on Twitter at @MichiganRoss.
Media Contact: michiganrosspr@umich.edu
More 2015 Forecasts:
Scott DeRue on Resolutions Every Leader Should Make
Wally Hopp on Income Disparity
Scott Rick on Smart Consumer Moves
Stewart Thornhill on Entrepreneurial Trends
Puneet Manchanda on the Digital Consumer