December 16, 2016
Forecast 2017: Business Steps Up on Climate Change
Professor Joe Arvai says companies starting down the sustainability path likely won't change direction despite policy shifts with the new administration.
President-elect Donald Trump has far different environmental policy goals than the current administration. But don't expect an about-face from the business sector reflecting the direction of the incoming Trump administration, says Michigan Ross Professor Joe Arvai.
"Businesses have discovered decoupling economic progress from resource use and environmental decline can also be one of the biggest drivers of future success. In other words, money flows where sustainability grows," says Arvai, Max McGraw Professor of Sustainable Enterprise and director of the Frederick A. and Barbara M. Erb Institute for Global Sustainable Enterprise.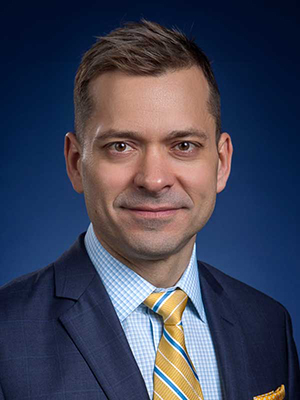 Q: How do you think the sustainability community and the private sector will respond to anticipated changes in the rules and regulations this year?
Arvai: The United Nations recently released a list of sustainability goals, which includes confronting poverty, promoting just and sustainable economies, the equality of all people, environmental protection and climate action. A lot of what President-elect Trump is talking about, and his rhetorical style in general, will make progress toward these goals much more difficult. So, to me, the question becomes: How can other sectors such as state and local governments, and business, keep up the momentum built by the Obama administration? In my view, cities and the private sector will be the key; they are nimble and work at scale. So, they are places where big ideas about sustainability can be turned into action.
Q: Where will business fit in to fill the void?
Arvai: Business is an important firewall between President Obama's sustainability agenda and Mr. Trump. Many businesses are focusing on sustainability today because markets have shifted. Consumers care more about sustainability, which is forcing consumer-facing brands like Apple, Patagonia and the auto companies to act. These companies, in turn, are applying pressure on other business sectors, like energy and raw materials, that service them. I don't see this trend reversing. I am concerned, however, that that a lack of global vision and leadership, which has been shown by President Obama, will act as a counterweight to progress in countries like China and India; these countries look to us as pace setters. If Mr. Trump pulls back, countries like China and India will ask "Why shouldn't we do the same?"
Related: Why Trump's vow to kill Obama's sustainability agenda will lead business to step in and save it
More 2017 Forecasts:
The Ever-Evolving Media Business Model
Auto Sales Stay Solid but Industry Frets Over Efficiency Standards
The Future of Business Education
Media Contact: michiganrosspr@umich.edu