December 17, 2019
Forecast 2020 - Retailing: Tough Times for Legacy Brands, but Online Groceries Starting to Take Off
Michigan Ross Professor Jun Li looks ahead to what 2020 may hold in the retail sector.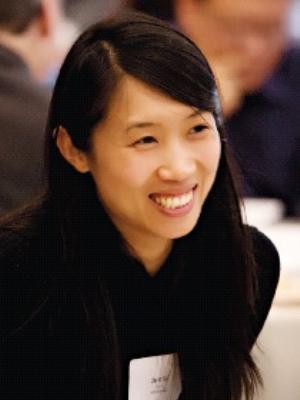 Jun Li is an associate professor of technology and operations at the Ross School of Business whose research interests include high tech and retailing. This post is part of a series highlighting Ross faculty members' forecasts on important business topics in 2020.
Will 2020 continue to see growth in retailers strategically using both online and physical stores, with the ability to buy and return goods anywhere?
Li: Certainly. Omnichannel strategies have been a significant booster of sales for retailers in the recent past. I expect retailers will continue to find new ways to leverage, integrate, and expand their channel strategies. This could mean more brick-and-mortar retailers offering online services, or more online retailers offering pickup and return services through physical locations.
The desire to achieve better channel integration will likely spur new rounds of mergers and acquisitions or strategic partnerships, such as the merger of Amazon and Whole Foods or the partnership between Amazon and Kohl's.
Will major legacy brands like Sears/Kmart and JCPenney continue their decline, or are they finding ways to stabilize?
Li: It is likely going to be a bumpy road. These retail giants are adapting. But the truth is, they are a little late to the game. So unless they are able to find a game-changing strategy, the outlook is still bleak.
Which primarily online brands will enjoy the most growth in 2020?
Li: It's hard to predict. Any primarily online brand trying to grow is up against a steep curve, because the battlefield is very much dominated by one player. In today's retail competition, it is important to develop a channel strategy. Even Amazon cannot grow without expanding its physical presence.
What does the future hold for traditional downtown shopping districts?
Li: The future is not very optimistic for small towns, but I think still great for large cities or major tourist destinations, thanks to a strong economy and robust travel spending.
Is there a future for large, destination shopping malls?
Li: Shopping malls and outlets are moving online too. Simon Group, one of the largest mall owners, and Gilt, a flash-sale website, have partnered to launch online outlet malls. The demand for discounted, luxury brands is strong, but consumers are no longer willing to tolerate driving hundreds of miles to get to them. So shopping malls need to adapt.
Are there any other trends that you expect to see developing in the retail industry or in consumer behavior over the course of the coming year?
Li: Consumers' appetite for better channel integration has been steadily increasing, yet still remains largely unsatisfied. I expect many innovations from retailers in this space. I expect, in particular, online grocery shopping to expand significantly. After years of trial and error, the sector is reaching a tipping point, as retailers finally start to figure out how to deliver fresh groceries efficiently.
Jun Li is an associate professor of technology and operations at the University of Michigan Ross School of Business.
Media contacts: Bridget Vis, Public Relations Specialist, visb@umich.edu; or michiganrosspr@umich.edu
Related Articles
Technology and Operations