July 13, 2016
Marketing in the Digital Age
Professors John Branch and Marcus Collins show that in the era of social media and digital campaigns, marketing is still about people and their networks.
Digital and social media marketing campaigns are often centered on the tactical delivery of the brand content, but often lack the more important objective of what is being said and how – not to mention whether or not the message taps into what people really care about.
With all the technology, it is easy to forget that marketing–even in the digital era–is foremost about understanding people and their social networks. Michigan Ross Professor John Branch and Lecturer Marcus Collins want to elevate the importance of decoding human networks in the development of digital campaigns. One way they're doing it is through their new Executive Education program – Strategic Marketing for the Digital Age.
The goal is to get practitioners to focus less on "how" a campaign is delivered, or the delivery tools, and more about "who" they are trying to reach and the environment where they live.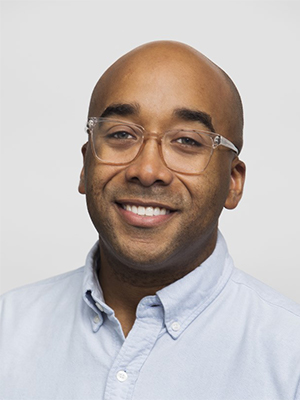 "Marketers still tend to think about people based on demographics, but that approach doesn't help us understand people and their networks," says Collins, lecturer of marketing and senior vice president and director of social engagement at Southfield, Mich.-based advertising agency Doner. "Digital marketing too often focuses on the medium, but technology is only an extension of what people already do. We want marketers to understand the social networks of people–the shared beliefs, norms, and unwritten rules. Their networks are the community in which they live. Only by understanding their community can you leverage technology to the fullest and influence those social ties."
Collins, MBA '09/BS '02, has run social media campaigns for Apple, Beyoncè, State Farm, and the Brooklyn Nets, among others. He sees the knowledge gap on human networks play out often in the field.
"Digital education has been so tactical," he says. "If we tell marketers how Facebook works, for example, that doesn't really help because Facebook is always changing and evolving. We're trying to show people how to think differently about people and customers, and how to solve both digital and social network problems."
For example, Collins led a media campaign for the Brooklyn Nets at a time when the team was moving from New Jersey to Brooklyn's Barclay's Center. The team was viewed negatively in Brooklyn for building an arena that displaced residents and sparked more gentrification. The strategy was to build excitement around the Nets despite the backlash.
Collins and his team tapped into to residents' strong sense of identity with Brooklyn. Tweets and billboards played up an "us vs. them" spirit vs. Manhattan; early in the campaign, the name of the basketball team wasn't even mentioned. "We tapped into their shared value of feeling overshadowed by Manhattan," says Collins. "It was all based on understanding the social norms of Brooklynites and knowing their environment. Twitter, hashtags, and billboards were just the tools," he says.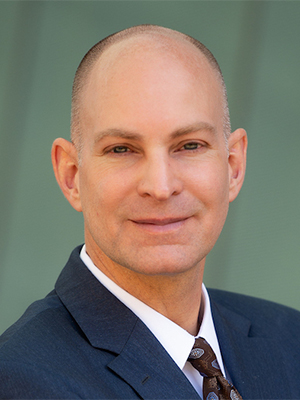 Branch, academic director of Part-Time MBA Programs and clinical assistant professor of business administration, says marketers often fail to align their digital and social marketing campaigns to an overall coherent and clarion idea.
"I was in a meeting once where somebody asked, 'what's our hashtag strategy?'" says Branch, who has worked with companies and brands around the world. "A hashtag isn't a strategy. A strategy needs to reflect what I call the 'North Star' of the brand -- the idea at the core of the brand that everyone knows, loves and holds on to."
A good example of that is the shoe company Toms. The company is built around the idea of "one for one" -- for every pair of shoes purchased, Toms buys a pair for a person in need.
"That's their identity–a giving company that literally balances profits with good works–and everything they do is informed by that guiding strategy and reinforces it," Branch says. "That North Star not only is what customers and brand enthusiasts hold on to year after year, but it should also guide marketers internally every time they are in doubt about how to proceed on the tactics."
The goal of this new Executive Education program is to fill the knowledge gaps of human psychology and strategy, and show participants how to apply it to their work.
"Humans are still social beasts," says Branch. "The fact that we're getting news on our phone instead of down at the mercantile store doesn't change how our minds work. This program delves into how the human brain works so that marketers understand the North Star of the community which they are trying to reach first, then develop cutting-edge tools and tactics."
Media Contact: michiganrosspr@umich.edu
Related Articles
Clinical Associate Professor of Business Administration, Co-Director of Yaffe Digital Media Initiative, Ross School of Business
Faculty Associate, Center for Russian, East European, & Eurasian Studies
Research Fellow, William Davison Institute