March 13, 2013
Migration Patterns of Executives and Analysts
When it comes to analyst coverage, relationships matter. Read how you might get a head start on boosting analyst coverage.
ANN ARBOR, Mich. — When it comes to analyst coverage of public companies, the more the merrier.
Increased sell-side analyst coverage increases a firm's visibility and leads to more accurate information for investors. The trick for an investor relations manager is convincing new analysts to cover a company.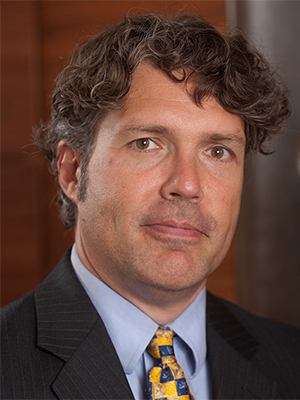 New research from Ross accounting professor Greg Miller might give them a head start. Miller found that analysts sometimes pick up coverage of a company if a CEO or CFO they're familiar with joins it. These are analysts who had a solid working relationship with the executive at the former company and were familiar with that firm.
His paper, "Do Capital Market Relations Travel: An Analysis of Executives Changing Employers," shows that this analyst migration follows the executive 10 percent of the time. While it doesn't sound like much, that's three times more often than occurs in a random sample. Also, rules and procedures at brokerage firms prevent more frequent analyst migration. When the executive stays in the same industry, that migration goes up to 23 percent.
That's enough to give investor relations managers a good target for outreach.
"When it comes to firms and analysts, relationships matter," says Miller, Michael R. and Mary Kay Hallman Fellow and associate professor of accounting. "This research provides a couple of key takeaways for investor relations managers. For one, if your firm gets a new CEO or CFO, you should ask them if there are any analysts they felt they had a good relationship with or who had a good handle on their old firm. Getting a new analyst to cover a firm is really hard, and this can help them target some analysts to contact. This paper also reiterates how important it is for management to get out there and make personal relationships with analysts. There's a chance analysts might follow these executives even after they move somewhere else."
Miller and co-authors Francois Brochet and Suraj Srinivasan of Harvard Business School looked at publicly available data on CEOs, CFOs and sell-side analysts from 1994 to 2007. They noted that some analysts appeared to have a firm handle on some companies by way of more accurate forecasts, more frequent forecasts, and more frequent meetings with management. These are the analysts more likely to follow the CEO or CFO to another firm.
"When the executive leaves that company, this advantage in accuracy diminishes, suggesting the importance of the relationship," Miller says. "It wasn't that the analyst was getting inside information or making more favorable recommendations, but the relationship between management and analyst led to better communication and understanding."
When the analyst follows an executive to the new firm, this increased accuracy and frequency in forecasts doesn't follow. But the analyst quickly falls within the average, showing a short learning curve.
This familiarity and communication between analysts and management is especially important when there's bad news and management's credibility is down, Miller says. Investors then rely more on analysts for credibility, and it's to the company's advantage to have an analyst who understands the company.
"It's like having a bad day with a spouse versus having a bad day with someone you've dated a few times," Miller says. "A spouse understands the context, the long term. Somebody new is more apt to be wary."
Relationships with management also have advantages for the analyst. Better information flow between management and the market can increase the market cap of firms an analyst covers and give the brokerage firm more stocks to offer clients.
This research is part of Miller's study of financial communication and how managers communicate their view of the firm to outsiders. His expertise and research drive the Ross Executive Education program Theory and Practice of Investor Relations.
"It's hard for investor relations managers to think structurally about what they do," Miller says. "They have a full calendar and have to respond to new things every day. Our course gives them a week to pull away and reflect, to think about all the pieces of what they do and how those fit into the strategic picture. We develop an experience for them, and this is one piece of research that fits into that. They come away with a better understanding of what they do and why."
Media Contact: michiganrosspr@umich.edu
Related Articles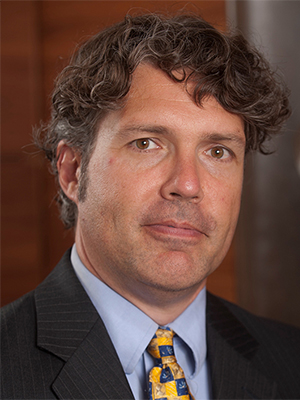 Ernst and Young Professor of Accounting
Chair of Accounting
Clyne Crawford Teaching Fellow