March 20, 2017
Moving up the Ranks? You'll Need to Be a Mind Reader
Professor Ray Reilly shows what it takes to move from a functional to general manager mindset.
When companies promote high performers it's often because they've led teams to successful outcomes.
Succeeding in the general management ranks, though, requires a different mindset — one that takes a wide view of the company's place with key stakeholders, and a deep dive into how those stakeholders think.
Learning the steps to developing the right perspective is guided by Professor Ray Reilly in Ross Executive Education's Enterprise Executive Program. Reilly has worked with companies around the world and knows the critical ingredients for helping executives learn how to organize their company around these multiple, complex relationships.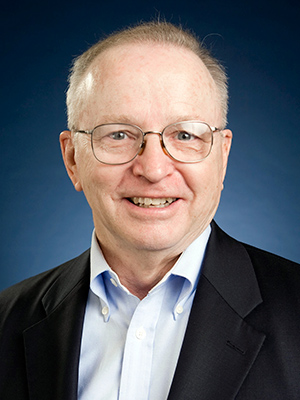 "People tend to be promoted after showing leadership while managing a particular function," such as product launches or human resources, says Reilly, professor of business administration. "How can you transfer those siloed successes to a new opportunity where success means thinking about the entire enterprise with every decision you make?"
The first step is understanding your company's business model. It sounds obvious, but it's a question that often stumps even top leaders. Managers need to be able to map the company's place in a web of stakeholders that includes customers, suppliers, employees, and investors. Knowing how all the dots connect leads to asking better questions about how and why things operate.
Next is to understand the mind of these stakeholders and their interests:
Customers want products and services from your company that are better in some sense than they can get anywhere else.
Employees want the best salary, culture, learning experiences, and changes for advancement.
Suppliers want good prices and a partnership that produces a stable relationship.
Investors want a better return on their money than they can get with another company.
The trick for managers is making decisions that balance and connect all of those interests.
"Focus too much on one and it falls apart," Reilly says. "For example, you can always make your customers better off by charging less for your product. But rely on that too much and someday your revenue will fall short of costs and you won't be able to serve anyone."
Seeing the world from the point of view of all the stakeholders puts your company in a better position to know when and how to meet their needs.
The course invites participants to think about their own business model, then how to re-evaluate it once exposed to the broader perspective.
"By the end of the program participants will have described their business model, identified its weaknesses, and crafted ideas for improvement. They are encouraged to return to work with at least one change recommendation that is fully supported by a compelling business case," he says. "It's the start of one of the key responsibilities for an executive — how to constantly refine the way you do business."
LEARN MORE ABOUT ROSS EXECUTIVE EDUCATION
Media Contact: michiganrosspr@umich.edu