September 4, 2013
New Launch, New Rules
When a product or service launches, do the usual rules apply? Learn what Michigan Ross professors found.
ANN ARBOR, Mich. — Every company would like to launch a new service that runs smoothly right off the bat. That's the ideal, but it's not always possible.
So what happens during those early trial-and-error days when customers are still figuring you out? Are the rules a bit different?
New research by U-M Ross marketing professors Puneet Manchanda and S. Sriram suggests that they are. It turns out that high variability in service — usually a negative — can be a good thing for a new program, since customers are unfamiliar with the product. That can keep them from canceling, giving a company time to iron out the quality issues.
Manchanda and Sriram, along with co-author Pradeep Chintagunta of the University of Chicago Booth School of Business, studied data from a video-on-demand launch in three cities. They looked at cancellation rates, service variability, and signal quality.
They came away with some practical, and surprising, takeaways.
"The surprising finding to us was that high variability can be a good thing sometimes," says Manchanda, the Isadore and Leon Winkelman Professor of Marketing. "The general belief is that high variability is always a bad thing. But for new services, it can be good, because customers don't get a true sense of quality right away, so they keep trying to learn. Even though the service might be spotty at times, you are still delighting them some of the time. That makes customers more forgiving."
In fact, if the service is having quality issues, it's best to focus on improving that rather than lowering the variability.
"If the quality is poor and you lower the variability, it can backfire on you," Sriram says. "Customers come to the conclusion very quickly that this is a bad service and are more likely to cancel. They won't give you the chance to work out the problems. So work out the quality problems first."
Prior belief of quality also has a role in these cancellation rates. Customers experiencing high variability cancel the service at a lower rate because they're blocked from knowing the true quality. That can only happen, the authors argue, if a customer's expectation of quality is higher than what they experience.
But if the quality of the service is high, then it's best to lower the variability. That way more customers will see the high quality, be happy, and stick with the service.
"We found in that scenario that as they improve the quality, termination rates go down," Manchanda says.
The association between service variability and quality uncovered in this research gives companies launching a new service a couple of levers, depending on the situation.
"If you are having some troubles launching a new service, there's more than one way to keep delighting the customer," Manchanda says. The results are outlined in the paper, "Service Quality Variability and Termination Behavior."
Media Contact: michiganrosspr@umich.edu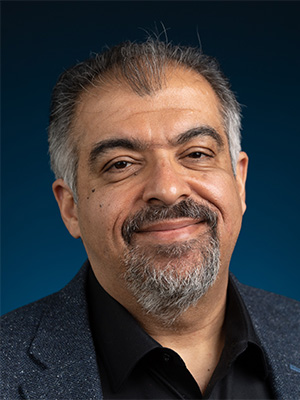 Isadore and Leon Winkelman Professor of Marketing