September 10, 2012
Operations Science for the Operating Room
Can hospitals learn anything from manufacturing operations? The answer is yes and the result could save billions.
ANN ARBOR, Mich. — While this year's big healthcare news came from the U.S. Supreme Court, plenty of industry issues command attention. By some estimates, the U.S. spends $480 billion annually on costs that don't improve care. About 98,000 people a year die from preventable mistakes.
Let others debate the Affordable Care Act or other policy changes, say operations professors Wally Hopp and Bill Lovejoy. Their focus is on improving the industry regardless of which regulatory scheme wins out. Their prescription — the result of years of work with physicians and hospitals — recognizes that the policies and planning that garner so much press are mere preludes to the all-important transaction between patient and healthcare provider.
Hopp and Lovejoy focus on this transaction within the hospital context and show how to make it faster, more reliable, and higher quality. By focusing at the hospital instead of industry level, their solutions help make healthcare more efficient regardless of policy regime. Their book, Hospital Operations: Principles of High Efficiency Health Care (FT Press, 2012), shows healthcare professionals how to apply basic principles of physics, information, and human behavior
in a hospital context. Hopp and Lovejoy's co-authors include physicians and nurses — people on the front lines of delivering care.
"Other books either speak the medical language but aren't deep analytically, or they are deep analytically but don't speak the medical language," says Lovejoy, the Raymond T. Perring Family Professor of Business Administration and professor of technology and operations. "We fill that gap by doing both."
Universal Principles
Hopp and Lovejoy take a balanced approach — quantitative when necessary, more behavioral when appropriate — to present a science of operations for hospitals. They first define general principles of management that have been proven effective and stand the test of time. They then identify several management challenges in hospitals and apply the principles to generate potential solutions.
"The systems are broken in healthcare, not the people," says Hopp, senior associate dean of faculty research, Herrick Professor of Manufacturing, and professor of technology and operations. "We focus on three recurrent problems in hospitals — congestion, patient safety, and organizational learning. Operations science says effective ways to improve those areas are as applicable in a hospital as they are anywhere."
In systems that haven't yet been rationalized, just using basic principles without making structural changes can result in a 10 percent efficiency improvement.
"Ten percent, if applied industrywide, adds up to around $85 billion annually," Hopp says. "That's possible simply by getting the basics right."
The book encourages medical professionals to view healthcare delivery as a series of flows. Patients flow into and through the system. Physicians and nurses have their own trajectories through the system, as do materials and information. Any or all of these can be held up by bottlenecks, which constrain output.
Many hospitals work on non-bottlenecks, which is why their projects often yield little. For example, if a hospital has a great admissions system but a poor discharge system, it negates the efforts to improve admissions. That breakdown occurs because some important principles for managing flows are poorly understood.
"Few people understand the deteriorating effect variability has on any processing system," Lovejoy says. "It's not like the idea of an average or mean, something everybody has a gut feel for. When you think in terms of average, you'll try to pack 10 hours' worth of operations into 10 hours of operating room time. But when variability is present, as it always is, this can be disastrous. It's the inevitable result of operational physics, a theory of variability you can take to the bank. You can't argue or motivate your way around it; you have to deal with it. But it's not intuitive or easy to understand."
Great Brains Brainstorming
The good news is medical professionals want to learn and apply this knowledge, say Hopp and Lovejoy. No one they asked to help them write the book said no.
"The field is full of smart people," Hopp says. "They're in a complex system with many competing objectives. It's easier to make local improvements than global changes, but they need systemwide changes."
The book helps practitioners achieve wider influence by using a brainstorming technique.
"We use principles that generate a landscape of possible options. Some will be politically and economically feasible, some will not," Lovejoy says. "It's a way to generate broad-minded problem solving based on principles you can count on. Our brainstorming approach gives people so many options to consider that it broadens their minds about what's possible. Over time, they become accustomed to thinking more creatively."
Disrupt or Be Disrupted
Efficiency gains and new ideas are critical to big, full-service hospitals because more innovation is coming from independent clinics that threaten to pull away their patients — mostly the well-insured ones. For example, MinuteClinic can diagnose and treat strep throat for $60 in under an hour. A hospital ER would take longer and spend more to do the same thing, Hopp says.
If spin-off competition uses focused operations to take the easy, lucrative business, full-service hospitals will be left with underinsured, critical cases that come with high costs.
"The idea is to create a hospital within a hospital, instead of having everyone enter through the emergency department and occupy expensive resources," Hopp says. "It hasn't been very successful to date, but it's the kind of structural change that's going to get them beyond the low-hanging fruit."
Hopp and Lovejoy wrote this book to help harried hospital professionals step back and analyze their jobs differently. "Their world is chaotic, and it's about fighting fires all the time," Lovejoy says. "We bring some perspective: Here's why you're fighting fires, and here's what to do about it. It's a message people want to hear."
Media Contact: michiganrosspr@umich.edu
Related Articles
Technology and Operations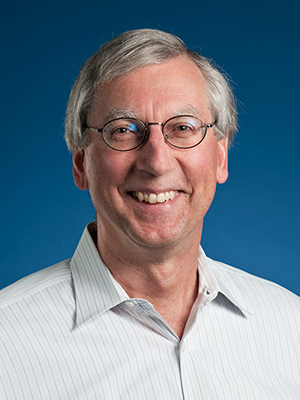 Raymond T. J. Perring Family Professor of Business Administration
Professor of Technology and Operations
Professor of Art, School of Art and Design