August 23, 2017
People Often Make Bad Financial Decisions: Here are Ways Policy Could Help
Professor Scott Rick shows how a few simple interventions could encourage better decisions on retirement accounts, personal savings, and mortgages.
A growing body of research shows people make a number of avoidable mistakes when it comes to their personal finances, often due to biases and psychological tendencies.
The federal government is in a unique position as a large employer and a regulator to offer small interventions that could have a big impact on consumers, writes Michigan Ross Professor Scott Rick, along with an interdisciplinary team of co-authors, in the journal Behavioral Science and Policy.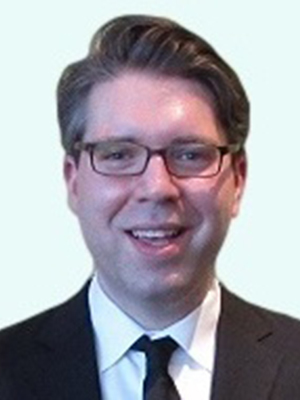 They show that people make poor decisions when it comes to personal savings, retirement savings, and mortgages. They argue that a series of reminders and information sharing at opportune times can inexpensively nudge people toward better outcomes.
"Some household financial decisions have pretty serious implications for personal well-being and the economy as a whole," says Rick, professor of marketing. "Bad decisions happen for a number of reasons — confusing information, biases, and human psychology. But we believe some fairly straightforward interventions would be a big help to individuals."
For example, in 2015 the U.S. Department of Defense tested an "active choice" intervention with military personnel to increase retirement savings plan participation. When employees changed bases they were prompted to make a choice about enrolling in the government's Thrift Savings Plan.
The authors recommend building on this by adding other features, like a predesignated default option, and sending reminders during other milestones such as promotions, birthdays, work anniversaries, or even open-enrollment time for health benefits.
"In its role as an employer, the federal government is in a position to pilot different approaches to help employees make decisions about whether and how to transform their savings into retirement annuities," they write. "Successful approaches could then be used as models for other employers more broadly."
To increase the rate of short-term savings, tax season offers a good opportunity for intervention. The IRS could remind tax filers with a history of receiving refunds that they can direct deposit part of their refund into a savings account, and include a list of reasons to increase personal savings.
Choosing the right kind of mortgage or deciding when to refinance can be a daunting task with fairly serious financial consequences for getting it wrong.
Rick and his co-authors suggest the Consumer Financial Protection Bureau can develop and test a recommendation system based on basic information from the borrower. It can then present the best options based on their needs and financial standing, along with an estimate of their likelihood of defaulting on a proposed loan. Rick and his co-authors also recommend similar information sharing for student loans and managing personal debt.
"A lot of our suggestions wouldn't require any new legislation and would be fairly low-cost to implement and test," Rick says. "The more we do these the better we'd get at it and hopefully private employers would adopt them. This could make a real difference in improving personal finances for people and increasing financial literacy."
Rick's co-authors on the article are Brigitte C. Madrian of Harvard University, Hal E. Hershfield of UCLA, Abigail B. Sussman of the University of Chicago, Saurabh Bhargava of Carnegie Mellon University, Jeremy Burke of USC, Scott A. Huettel of Duke University, Julian Jamison of The World Bank, Eric J. Johnson of Columbia University, John G. Lynch of the University of Colorado-Boulder, Stephan Meier of Columbia University, and Suzanne B. Shu of UCLA.
Media Contact: michiganrosspr@umich.edu