July 1, 2014
QUICK TIP: Get To A Higher Purpose
Defining your organization's higher purpose brings out the best in you and your team. Professor Robert Quinn explains how to do it in three steps.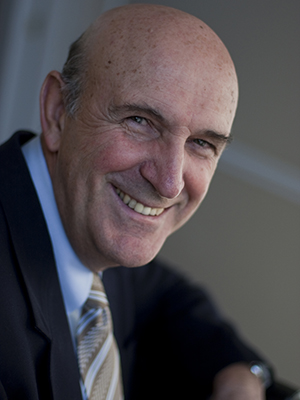 No matter your place in the ranks of your organization, your ability to initiate change hinges on how you inspire yourself and others to do great work. So what does it take to inspire great work? Get to a higher purpose, says Ross Professor Robert Quinn. Pursuing a higher purpose makes work more rewarding than doing it just for the purpose of obtaining profit, and it in turn leads to significantly better results for the company. When an organization shares a collective higher purpose, work matters more to everyone. Employees have a true stake in the organization's success, and individual contributors take on the mindset of owners, responsible for realizing their own benefit. They go beyond their job descriptions, collaborate and innovate more, and deliver higher-quality work. Professor Quinn's research shows that the sooner you as a leader tap into the deep needs and values of your employees and stakeholders, the sooner you will realize the full potential of yourself and your organization. In fact, Fortune 500 companies identified as organizations of higher purpose outperform other companies by a ratio of 8 to 1, on average.
Identify and Articulate Your Company's Higher Purpose
Every organization has a higher purpose. It is simply the ultimate value or benefit it provides for its stakeholders, including customers, employees, and shareholders. Profit is simply a byproduct of creating this value. For example, investment firms work to create financial security and peace of mind for retirees. Home appliance companies foster a home life for families. And technology companies make our lives more convenient. To identify your company's higher purpose, listen deeply to a wide array of stakeholders and then articulate the most salient values and desires you hear.
Be Authentic
You can't fake this stuff. Tactics to articulate a higher purpose for the sole purpose of incentivizing employees will backfire. Realizing the value of striving for a higher purpose starts by living it yourself. In order to truly inspire others, you must embody the values of your organization in your own actions. Live what you preach, and translate it to all your daily activities.
Communicate the Path to Achieving the Higher Purpose
It's not enough to state a higher purpose of work and expect everyone in your organization to connect the dots. As a truly transformational leader, you must translate the higher purpose into specific strategic objectives and individual work plans. A vision should provide a sense of direction related to the higher purpose, and be simple, idealistic, challenging, and realistic. This vision will become a roadmap that can be used to parse out collective short-term goals and individual daily actions.
Here are some guidelines for this process:
• Start with an articulation of past achievements and current capacities
• State the higher purpose and vision in clear and unequivocal terms
• Set objectives for innovative activities to get there
• Hire and empower innovative people who want to pursue the higher purpose
• Provide support and assistance
• Encourage and reward learning and information sharing
• Test proposed innovations with small-scale experiments
• Reward initiative, innovation, positivity, and flexibility
• Examine and learn from successes and failures
• Continually monitor and refine the path to excellence
Put It All Together
By striving for a higher purpose and entering the fundamental state of leadership, you have the opportunity to do something that few others know how to do. To develop the full suite of skills that will enable you to become a transformational leader, explore the Positive Leadership Program.
Media Contact: michiganrosspr@umich.edu
Related Articles
Management and Organizations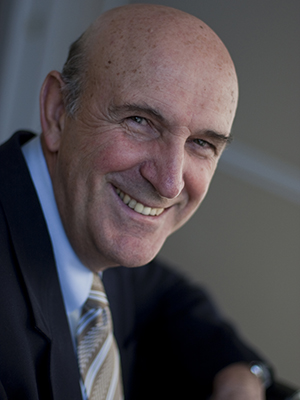 Professor Emeritus of Management and Organizations