March 13, 2014
Reciprocity: Paying it Forward or Self-Interest?
What drives reciprocity at work? Prof. Wayne Baker explains how to drive this pro-social behavior.
ANN ARBOR, Mich. — The benefits of reciprocity at work, or in any organization, are clear — it promotes a positive, productive group and creates a culture where people seek and receive help.
But the actual motivators have been up for some debate — is it a desire to "pay it forward" and help others as we have been helped, or do we help others because we know people are watching and we want to be seen as generous and, therefore, more likely to receive help?
These dueling motivations for reciprocity at work have never been studied together — until now. Wayne Baker, professor of management and organizations, ran a rigorous online reciprocity study and found that both motivators play a role, but the pay it forward mechanism is stronger than the reputation mechanism.
"We have two different stories here — positive emotion and self-interest — and nobody had tested both in the same study and run a race to see which horse wins," says Baker, Robert P. Thome Professor of Management and Organizations. "It turns out both horses cross the finish line, but the pay it forward horse wins. The effect of positive emotions on helping others is stronger and longer-lasting than self-interest. That's a surprise to some, but it also makes people hopeful because it's a positive story."
His paper with co-author Nathaniel Bulkley of Innovation Places LLC, "Paying it Forward Versus Rewarding Reputation: Mechanisms of Generalized Reciprocity," has provisional acceptance from the journal Organization Science.
The research is part of the science behind Baker's teachings on reciprocity and human energy featured in the Ross Executive Education program Positive Leadership. Baker has participants experience the face-to-face Reciprocity Ring activity so they can see the benefits and apply it to their organizations.
In the latest research, Baker and Bulkley looked at 125 evening MBA students, divided into two groups, who participated for three months on an online version of the face-to-face Reciprocity Ring. There, they could post requests for help and respond to requests for help made by others. Baker and Bulkley could see who helped who and when, creating a rich set of behavioral data.
"We didn't have to rely on self-reporting, and we could go beyond correlation," says Baker. "We actually have a true causal model."
The data showed that self-interest is a short-term motivator. People will help others because they want to be helped in turn. But the pay it forward motivation sustained reciprocity over the long run — people who were helped went onto help a third person, who helped a fourth, and so on.
This suggests that companies — especially ones with far-flung operations — use technology to create communities where people can ask for help across the organization. Baker's work with the Reciprocity Ring shows that help — either professional or personal — can come from the most unlikely places. And people who receive help are likely to pay it forward and help others, creating a healthy network of idea sharing and problem solving.
"We have a scientific study and a proven practical activity," says Baker. "Sometimes you have effective tools, but not the science, and sometimes it's vice versa. Here we have both."
Media Contact: michiganrosspr@umich.edu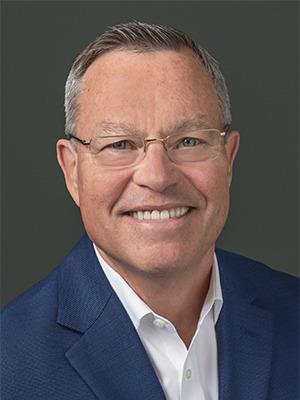 Robert P. Thome Professor of Management and Organizations
Professor of Sociology
Professor of Organizational Studies, LSA
Faculty Associate, Institute for Social Research
Faculty Director, Center for Positive Organizations