September 24, 2009
Should Managers Provide Forecasts of Earnings?
Some companies provide earnings forecasts, others don't. Who's right? Michigan Ross' Gregory Miller explains.
ANN ARBOR, Mich. — Despite the risk of manipulation, management forecasts of earnings in investor communications are beneficial, says a Michigan Ross researcher.
In a new study commissioned by the independent and nonpartisan Committee on Capital Markets Regulation, Michigan Ross Professor Gregory Miller found that management forecasts of earnings (MFEs) provide net benefits, if done in the context of a full explanation of a company's strategy.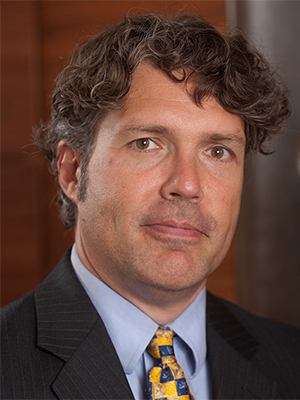 Namely, the forecasts better align current market returns with long-term performance---even at the risk of managers abusing them to manipulate short-term market action for selfish purposes as pricing or cashing in management stock options.
"MFEs have long been an important source of information for market participants," says Miller, professor of accounting. "They allow managers to align both investor and analysts' expectations with those of the manager, while reducing information asymmetry across traders. They also increase the degree to which current market returns reflect longer-term operating performance. Additionally, MFEs allow managers to mitigate well-documented returns anomalies such as post-announcement drift. In total, the evidence indicates that MFEs offer many benefits for managers attempting to develop a well-informed investor and analyst base."
However, there has been a growing debate in recent years regarding the role that MFEs should play in investor communications, Miller says. Some players in the market argue that an increasing focus on earnings guidance, particularly quarterly guidance, has created a myopic environment in both investment markets and operating companies. Others, however, argue that MFEs are a crucial part of the management communication process. Arguments from both sides have generally relied on impressions or anecdotal evidence.
According to Miller, the response to MFEs varies—suggesting there are ways to optimize the value of MFEs. In particular, the market values more precise forecasts supported by numerical details and highly values managerial reputation, which is built by a record of frequently providing accurate MFEs.
"While the market seems to appreciate MFEs for varying horizons, short-term MFEs generate the greatest response," Miller says. "Interestingly, these MFEs appear to help the market understand longer-term performance."
Despite these benefits, MFEs also impose costs, he says. In particular, it appears that managers may act opportunistically by taking advantage of their private information to favorably time stock transactions around MFEs. Additionally, they may strategically issue MFEs to obtain favorable option terms.
However, Miller says that prior research generally does not support recent allegations that MFEs lead to value-destroying myopic behavior. In particular, research shows that the market responds to short-term performance even in the absence of prior guidance.
Further, firms that curtail guidance show no evidence of increased long-term investment policy nor do they demonstrate a reduction in myopic behavior. On the whole, while the study concludes that forecasting creates a net benefit, it also reveals that variance in forecasting practices can strongly influence whether firms using MFEs achieve benefits.
Miller offers a number of specific recommendations to provide for a more effective deployment of MFEs in the market. He calls for the adoption of a written policy for detailing when MFEs will be provided, what form they will take and how they relate to the company's overall disclosure package. This would commit managers to a policy and provide a framework for discussing it with outsiders, allowing the market to more fully understand why a given policy is correct for a specific firm. It also would reduce managers' ability to undertake opportunistic timing of MFEs.
In addition, Miller suggests that managers design their MFEs to provide forecasts over multiple horizons at a single time. He says the MFE should be more precise for shorter horizons and less so as the time period expands and should be supported by sufficient detail and provided on a regular basis in order to build a reliable history of guidance. Managers should commit to providing an ex-post explanation of why actual results differed from the MFE (or why longer term expectations are being adjusted), he adds.
Media Contact: michiganrosspr@umich.edu
Related Articles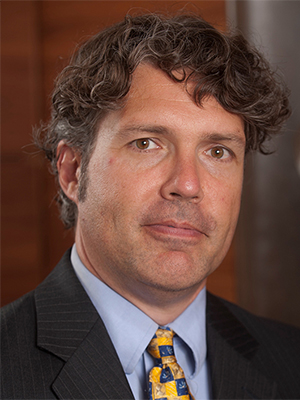 Ernst and Young Professor of Accounting
Chair of Accounting
Clyne Crawford Teaching Fellow