November 7, 2016
State of the Advertising Industry: The Music of Disruption
Lecturer Marcus Collins shows why advertising agencies are facing the same threats as the music industry.
By Marcus Collins, lecturer of marketing at Michigan Ross.
Bob Dylan once sang, "The times they are a-changin'." This premise is truer than ever in today's marketing and advertising world.
Advertising firms were once the authority on idea generation. They were the best mass storytellers and the best attention-grabbers. They were the modern day Don Drapers.
But that isn't necessarily the case these days. The ubiquity of new technology means anyone with a phone, tablet, or computer is now a content creator. The pervasiveness of social media propagates these ideas from person to person. Meanwhile, new analytics capabilities empower anyone with an affinity for quants to direct placement and inform content creation.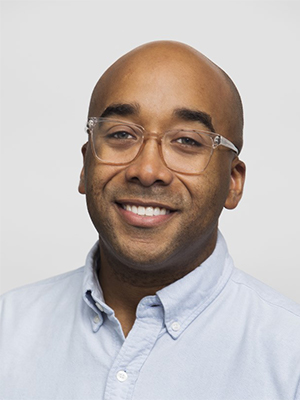 All of which adds up to less power for traditional advertising firms and sets the stage for disruption that will fundamentally change the way we do business — and soon.
Sound too apocalyptic? Just look at the music industry.
As recently as the early 2000s record labels ran the show. They funded handpicked hitmakers for long sessions in big, expensive studios. Top-notch sound engineers guaranteed pristine sonic quality and A-list directors were hired to make lavish, over-the-top videos. Singles had long given way to albums with "filler" songs, meaning fans wanting a hit song had to cough up $17 for the entire album.
Business was booming until a viable alternative came along — the world wide web.
The Napsters and Limewires of the world, and ultimately Youtube, iTunes, Spotify, and Pandora, ushered in the disruption in music in a newly networked world.
Here's why history may repeat itself, this time with the advertising industry:
Ubiquity in Technology. The spread of broadband internet and CD burners allows more and more people to experience free music access (peer-to-peer exchange). For advertising, the devices in our pockets, bags, and desktops allow anyone to be a content creator, not just a consumer. A clever creative talent with an iPhone can legitimately create content for a brand without the overhead of a Madison Avenue ad agency.
Medium Shift. The product the music industry was selling — CDs — was no longer the medium people wanted. CDs were a secondary medium to the music itself. Likewise, advertising was once dominated by TV, print, and radio. Today content relevance is far more important than the channel by which it was delivered. In fact, there's often more credence awarded to content delivered via Facebook, Twitter, or Youtube because it was curated for me, by my people.
Access to Tools. Programs like Fruity Loops and Cakewalk reduced the financial barrier once presented by expensive recording studios. In advertising, firms once provided access to expensive software like Photoshop or InDesign that now can be accessed for free from Reddit or BitTorrent.
Decreased Learning Curve. The web allowed music makers to learn from each other, which reduced the need to apprentice for years before ever creating anything. Today social networks allow idea generators and content creators to share learnings about the craft, instead of being an apprentice at a big firm.
Democratization of the Internet. Broadband internet removed the middleman — radio, MTV, etc. — and allowed these new, non-major-record-label producers to reach music fans directly. Advertising content also needed TV, radio, and newspapers to be seen. Today social network platforms, search engines, and email allow non-agency content creators to reach the public directly.
Content Parity. It turns out people were fine with the varying quality of MP3s. Expensive sonic quality ceased being a discriminating factor for music fans, which leveled the playing field for amateur musicians and producers. While ad agencies tap big directors to shoot over-the-top productions for expensive media campaigns, the content that gets people talking the most is produced by amateur makers. It doesn't seem to matter that it's a vertical video shot with an iPhone. Production values are no longer a key differentiator.
Distributors as Arbiters of Value. The launch of iTunes told the world — and the buying public — that it didn't matter if a song was recorded in fancy studios or in someone's bedroom with free software. It was all 99 cents. Big ad agencies charge for the time it takes to create content while publishers like Buzzfeed, Complex, and Vice charge per piece of content, not the time it takes to make it. Again, all content is valued the same no matter the investment to create it.
Bypass the Traditional System. Online music outlets like iTunes, CD Baby, and TuneCore allow amateur musicians to reach customers, often sitting shoulder-to-shoulder on the screen with some of the biggest names. In advertising, brands needed agencies to do the content work for them. That's not the case anymore. Outfits like Maker Studio have amassed thousands of content creators worldwide and use technology that makes it easy for brands to manage campaigns. No agency needed.
Overwhelming Supply of Content. The influx of so much content in the market, from amateur content creators to superstars, with reduced time between album releases, means there's more desired music than there is time to consume it. That greatly reduced the half-life of a song. Same is true in advertising. There's so much content in the market now that brands see a greater supply of content than they need.
Access Over Ownership. The oversupply of content means fans don't feel the need to own music anymore. They want to hear music they like on demand. Likewise, brands are wondering why they need advertising agencies. More brands are writing "jump ball" briefs to access the best ideas from a wide variety of potential partners — traditional agencies, YouTube stars, or aggregators. The agency model is no longer a very smart model for big brands – except the biggest brands and companies that require a factory-like agency to manage the enormous flow of content; think Ford and Procter & Gamble.
These implications have led to new vehicles for discovery (Facebook, YouTube, Snapchat), consumption (Vice, Complex, Buzzfeed), and creation (Maker Studios and Social Native), which sets the stage to disrupt the status quo of the advertising industry much like the music industry.
It won't be long before more brands start to wonder, "With so much content being produced in the world, why would I reduce my access to it by having just one agency responsible for making it?" And perhaps more importantly, brands will soon say "With such a high amount of content available to me, why am I paying so much for it?"
Indeed, the times they are a-changin'. But there is hope. As the advertising and marketing world around us changes, we marketers and advertisers must change also, and these changes require us to reconsider the role we play as agency partners. Perhaps the best way to offer "agency" would be for agencies to move from being outsourced creative hands to true brand partners. Only time will tell.
Media Contact: michiganrosspr@umich.edu