May 6, 2015
Understanding Positive Business: Reaching the Base of the Economic Pyramid
Businesses must learn to innovate in new ways to serve the world's poor and improve their lives.
What is positive business? It's the idea that businesses can and should create not just economic value, but also offer great places to work, become a great neighbor, and help solve some of the world's biggest challenges.
And one of the biggest challenges is figuring out how to reach the largest part of the world's population — the 4-5 billion who live in poverty. Michigan Ross Professor Ted London is convinced that business can succeed profitably with this population — known as the base of the pyramid — and improve their lives.
But it's not easy.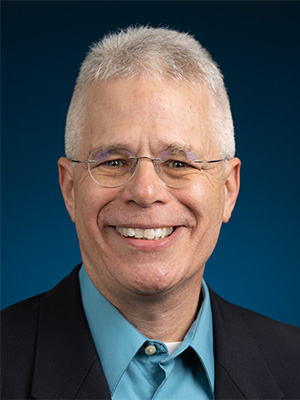 "You can build a sustainable business and alleviate poverty, but you have to approach it in a way that's different from anything else you've done," says London, professor of business administration and vice president of the Scaling Impact Initiative at the William Davidson Institute. "It's difficult to imagine a world in which business doesn't serve the world's poor well. We're talking a majority of the global population. The question isn't 'Should we do it?', but rather, 'How can we do it better?'"
You can learn more about how companies can innovate with the base of the pyramid at the 2015 Positive Business Conference on May 14-15 at Michigan Ross.
It's becoming clear that engaging with the world's poor will be a necessity for business, London says. Mature markets have slow growth and are saturated. People at the base of the pyramid have needs for great products and services, along with healthier economies.
But the environment scares some companies off. It's not the low incomes so much as the lack of infrastructure, rule of law, and last-mile distribution problems that exist in many of these areas.
"It's inevitable that this market is going to be served, it's just a very different context," London says. "A lot of the things businesses look for just aren't there. But it will happen. The only question is who is going to do it and when."
The answer is learning how to create a value proposition that works for the population you're looking to serve. This often involves much on-location study, time, and working with local partners.
"For example, if you said 10 years ago the base of the pyramid would be major users of mobile phones people would have laughed," London says. "They would have told you there aren't towers in those locations, and the people had no need for the phones. Well, mobile phone use is a massive success story in low-income markets. It was a matter of creating business models that matched what people there needed, such as prepayment and certain technical functions."
The good news is that this market has been a focus for a wide variety of companies over the past decade or so, and there are successes and failures to study. That helps each successive venture increase the odds of producing better outcomes for the enterprise and the customers and partners.
"There just aren't enough resources to donate our way out of poverty, and governments can't do it alone, either," he says. "Business has to be a part of it."
Media Contact: michiganrosspr@umich.edu
Related Articles
Ford Motor Company Clinical Professor of Business Administration
Senior Research Fellow, William Davidson Institute
Area Chair of Business Administration