February 26, 2015
Understanding Positive Business: Supply Chain Management
Professor Ravi Anupindi explains how to create symbiotic supply relationships that grow the pie for everyone.
What is positive business? It's the idea that businesses can and should create not just economic value, but also offer great places to work, become a great neighbor, and help solve some of the world's biggest challenges.
So how does that apply to supply chain management? It means changing the way you think about value, and how that's shared among partners.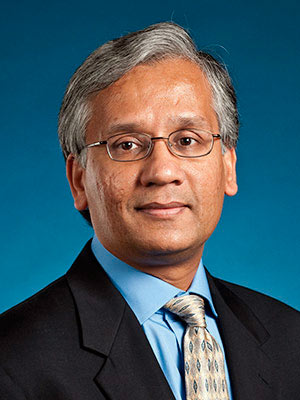 For the most part, business-to-business supply relationships are transactional — quality, price, and delivery terms are set, and may the best bidder win.
But that model has gotten some companies in trouble with shoddy products or, worse, when a supplier does something unethical. Customers and shareholders are also starting to hold companies responsible for the working conditions and impact on the environment of activities in the extended supply chain.
To Michigan Ross Professor Ravi Anupindi, faculty director of the Master of Supply Chain Management Program, a positive approach to supply chain changes the game in everyone's favor. "In most places, supply is still a take-it-or-leave-it business transaction," says Anupindi, professor of technology and operations. "But you should think of the value you're creating and how you share that value with the other party so you're in a symbiotic relationship and not an exploitative one."
You can learn more about this and other ways to build a positive businesses at the 2015 Positive Business Conference at Michigan Ross.
Take Knights Apparel — which makes Russell and Alta Gracia clothing — as an example. It's a growing market leader in college apparel that put a focus on a positive supply arrangement. Knights Apparel found out what it takes for employees of its Dominican Republic factory to earn a living wage for a family of four, and they pay that amount. It's three times the Dominican minimum wage.
"It's a lot more than a feel-good story," Anupindi says. "They have better employee retention, higher quality, better productivity, and the company has the No. 1 market share position in college apparel without running a single paid advertisement."
Indian agribusiness giant ITC Ltd is another success story. It worked with rural farmers to help eliminate their barriers to market access in a way that made financial sense for both parties. It took time, but the result was more financially secure supplier-farmers, and better access to farms with higher-quality produce for ITC.
"The long-term value of that kind of relationship is tremendous," Anupindi says. "ITC buyers have a larger license to operate in those areas because of that trust. And the ITC employees — several of whom are former commodities traders — are energized. They told me they like working there because they see the positive effect they're having on the lives of farmers at the other end of that deal."
Anupindi says some of the reluctance to create a positive supply chain lies in the fact that it takes time and patience. You have to take time and understand on a deeper level the needs of your suppliers and customers.
But more and more companies are showing it's worth the effort.
"It requires a lot of patience, frankly," he says. "They don't know where to start. But you can look at the ITC case, where they had an idea of the need, and tried some ideas to see what worked. Once they found out, they worked on a plan to scale it. People are scared of new ideas. So start small, run some pilots, and scale what works."
Learn more about positive business and how it can benefit you and your business at the 2015 Positive Business Conference, May 14-15 at Michigan Ross. Registration is now open.
Media Contact: michiganrosspr@umich.edu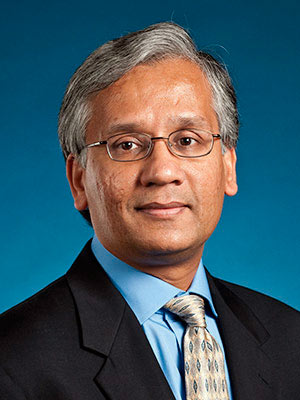 Colonel William G. and Ann C. Svetlich Professor of Operations Research and Management
Professor of Technology & Operations
Faculty Director, Center for Value Chain Innovation