October 18, 2018
Video: Finding Meaning Through Higher Education
Michigan Ross Professor Andy Hoffman speaks at Loyola University's Convocation.
Each year, Loyola University in Chicago requires all incoming students to read the same book over the summer. This year's choice was Finding Purpose: Environmental Stewardship as a Personal Calling by Michigan Ross Professor Andy Hoffman, who also delivered a Convocation Address to begin Loyola's academic year.
In his talk, which can now be seen in full on YouTube, Hoffman argues that the true point of a college education is finding meaning in life.
"To find meaning, you have to find something out there in the world to connect to, that will get you up out of bed 30 years from now, when the headwinds are strong, and you feel like the challenge is hopeless," Hoffman told the gathering. "You will keep on doing it, because it is your vocation, it is your calling, it is your purpose."
Andy Hoffman is the Holcim (U.S.) Professor of Sustainable Enterprise, Professor of Management and Organizations, and Professor of Environment and Sustainability at the University of Michigan Ross School of Business and School for Sustainability And Environment.
Media contact: MichiganRossPR@umich.edu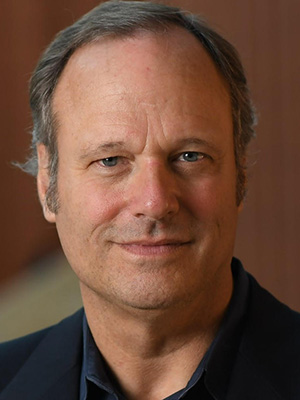 Professor of Management & Organizations
Professor of Environment and Sustainability
Holcim (US), Inc. Professor of Sustainable Enterprise