Dividend Spring 2015
(Re)Made in America?
Manufacturing in the U.S. is on the upswing, but it's more of an evolution than a return to glory days.
BY TERRY KOSDROSKY
Top-line numbers and headlines suggest manufacturing in the United States is going through a resurgence. But are we on our way to becoming the world's factory powerhouse again?
Not quite, say Michigan Ross professors. While there is indeed an uptick in manufacturing, what's emerging from the shrinkage in the early 21st century and recent recession looks a lot different than the glory years.
---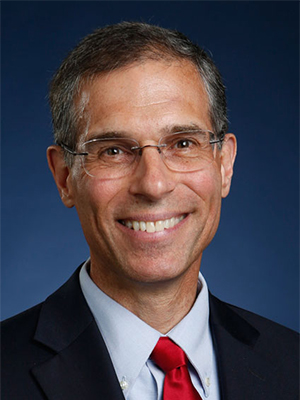 "There are forces at play that make the U.S. more competitive in manufacturing than we've seen in years, and it was manufacturing that led us out of the recession," says Wally Hopp, senior associate dean for faculty and research and professor of technology and operations. "But we're not returning to the manufacturing power we were in the 1960s. We're evolving into a different kind of power."
The top-line numbers do look promising. Manufacturing added about 520,000 new jobs in the last three years, and the Institute for Supply Management's key Purchasing Manager's Index averaged 55.8 in 2014, the best showing since the recession. What's more, manufacturers are optimistic about revenue and jobs in 2015.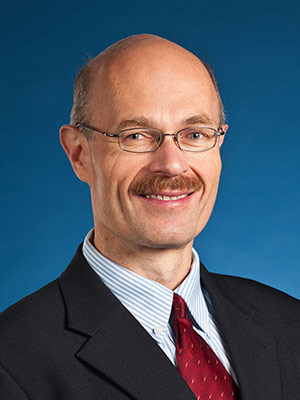 In addition, some larger trends favor the United States. Demand for durable goods remains high and is growing, and energy costs are low, says Roman Kapuscinski, John Psarouthakis Research Professor of Manufacturing Management and chair of technology and operations. There also was a rush to China that didn't pay off for everyone, and some companies have moved some operations back to the U.S.
"The moves to China in the last 20 years were not always based on good economics, but instead were based on the fact that everyone else was doing it and the assumption that consumption there would grow," Kapuscinski says. "The consumption didn't increase for many individual companies as much as expected."
But the U.S. manufacturing jobs gained in the last three years don't come close to making up for the ones lost in the recession and shortly before that. That's because manufacturers have become extremely efficient, with ever-increasing levels of automation, Kapuscinski and Hopp say.
What's emerging are lean manufacturing companies that emphasize brains over brawn — more technical production jobs, research and development, and design. This efficiency can be a double-edged sword. It makes U.S. labor costs competitive globally but also means factories need fewer workers — and more skilled ones — than before.
"There is simply no growth in highly manual, low-productivity jobs in America," Hopp says.
Because of this, an important question is whether U.S. policy and education reflect the new realities. The macro forces in America's favor need to be bolstered by policies and practices that create a technically skilled workforce ready for a fast-changing industry in an affordable way, Hopp and Kapuscinski say. Tax policy and incentives also should align with that goal.
While there's still no integrated national policy, there have been some local successes. For example, South Carolina's community colleges partnered with business to create a cadre of technically proficient graduates who know how to operate a modern factory.
Hopp says those kinds of initiatives create clusters of expertise — which can be labor based or technical based — that can help U.S. manufacturing grow.
"It takes some time to build and get a strong-functioning cluster, but that's what it's going to take to keep any momentum," Hopp says.
---
Another trend to watch is the rise of small-scale, highly customized manufacturing now possible due to low capital equipment costs and more powerful computer-aided design.
---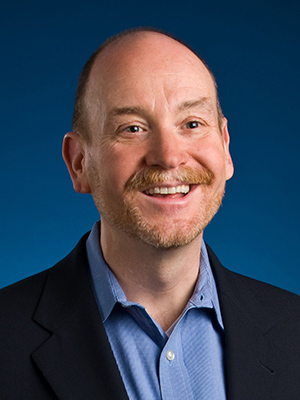 Professor Jerry Davis has been studying these new companies and the business models that result. He sees the value moving toward the design and software and less with the actual fabrication.
"For about $20,000 you can get a CNC router and make pretty much the whole Ikea catalog," says Davis. "The value add isn't in the assembly. It's in clever design."
He notes some companies like Shinola in Detroit have been successful making small batches of high-quality goods, and finding customers who are willing to pay for them.
Small-scale and custom manufacturing is becoming part of the "locavore" movement, where items are produced locally from computer designs that can be made by the producer, downloaded by the customer, or bought or shared from anywhere in the world.
"The idea is to allow the small-scale production of goods locally with designs created anywhere instead of ordering them and having them shipped," Davis says.
These small-scale operations employ few and are ripe for new kinds of corporate models, such as employee ownership or even co-ops. In fact, some privately-held, medium-sized manufacturers are looking at employee ownership as their founders retire, Davis says.
Why is manufacturing still worth the concern if it's a smaller part — about 12 percent — of GDP than it was 20 years ago? For one, manufacturing jobs have higher salaries than many other industries, which has ripple effects even if they are fewer in number, Kapuscinski says.
Manufacturing also is responsible for about 70 percent of private-sector R&D spending in the U.S., and the sector creates a high number of patents.
"That's a huge source of innovation for the country," Hopp says. "Manufacturing matters."