Additional Topics
You'll find thought leadership at Michigan Ross goes beyond our academic areas. Our faculty expertise extends to a variety of relevant topics that often cross the usual defined boundaries. This collaborative approach helps you learn how to work across functions and create solutions that shape the future.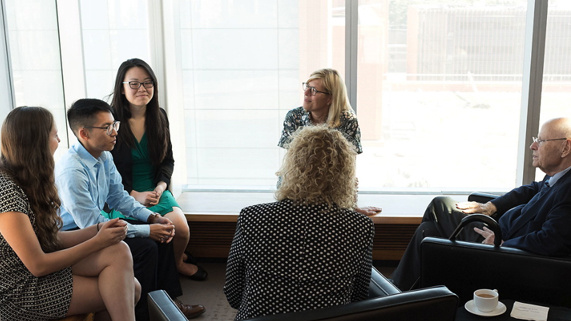 Centers, Institutes, and Initiatives
Amplify your experience with one of the many leadership, research, and innovation opportunities offered through our centers, institutes, and initiatives. Whether you're curious about sustainability in business, researching emerging-market economies or tackling complex social challenges, there's no shortage of ways you can pursue your passion.