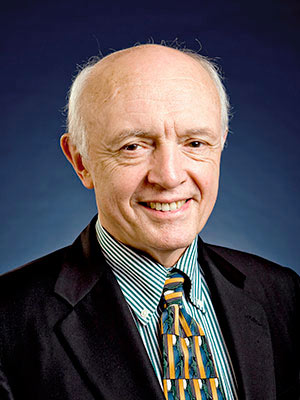 Wayne Brockbank
Clinical Professor of Business
Joseph Wayne Brockbank's research interests include the relationship of human resource strategies and practices with business performance, competencies of human resource professionals, linkages between human resource practices and business strategies, processes for defining and practices for creating competitive corporate cultures, information dissemination and responsiveness to turbulence in the business environment, accelerating the pace of change through institutional practices, and leveraging organizational capabilities for competitive advantage.


Dr. Wayne Brockbank is a Clinical Professor of Business at the University of Michigan's Ross School of Business. At the Ross School of Business, Brockbank is a co-faculty director and core instructor of the Advanced Human Resource Executive Program. He is also the Director of Strategy and Organization executive programs India and the United Arab Emirates. Over the past twenty-five years, these executive programs have been consistently rated as the best HR executive programs in the United States and Europe by the Wall Street Journal, Business Week and Leadership Excellence. He is a Distinguished Visiting Professor at IAE Management and Business School, Universidad Austral (Buenos Aires, Argentina) and has been on the visiting faculty at universities in other countries including Saudi Arabia, Kuwait, Australia, China, Indonesia, Hungary, United Kingdom, the Netherlands, India, Korea, and the Czech Republic. In 2013 he was acknowledged as one of the top twenty global HR thinkers by HR Most Influential.

His research and consulting focus on: (1) linkages between business strategy and human resource practices, (2) creating high performance corporate cultures, and (3) key levers that drive business performance. He has published seven books (with colleagues) on these topics and numerous articles in the Annual Review of Business Strategy, Human Resource Management Journal, Harvard Business Review, Human Resource Planning, and Personnel Administrator and has contributed numerous book chapters. In 1990, 1995 and 2000, he received the best paper of the year from the Society of Human Resource Management and the Human Resource Planning Society.

Outside of his university teaching and research responsibilities, Professor Brockbank has consulted in these areas with major corporations on every continent. Among his clients have been General Electric, BAE Systems, Eli Lilly, Cathay Pacific Airways, Unilever, Harley-Davidson, Citigroup, Shell, Lafarge, Mahindra and Mahindra, Wyeth, Microsoft, IBM, Tata Group, Handelsblatt, ICICI Bank, Perez Companc, Sony-Ericsson, Cisco, Godrej Group, Medtronic, Rolls Royce, Walt Disney Corporation, General Motors, Boston Scientific, Saudi Aramco, Texas Instruments, Exxon-Mobil, Wal-Mart, JP Morgan and Hewlett-Packard. He has also participated in workshops for the Academy of Management, Linkage, The Conference Board, Society of Human Resource Management, Singapore Civil Service, Strategy Planning Forum, Beijing Institute of Foreign Trade, Hong Kong Institute of Management, National HRD Network (India) Human Resource Planning Society, and others. He has served on the Board of Directors for the Society of Human Resource Management and the Human Resource Planning Society.

Professor Brockbank completed his Ph.D. at UCLA where he specialized in organization theory, business strategy, and international business. He received his Bachelor of Arts and Master of Organizational Behavior from Brigham Young University.