LISTEN NOW: Fighting Loneliness at Work with High-Quality Connections
Image
Loneliness at work can be a major issue, causing significant negative impacts on health and productivity. These effects can become especially apparent now, with many people isolated at home. Yet the problem can be overcome, partly by developing high-quality connections.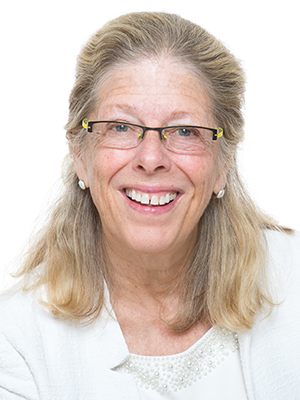 This issue is explored in depth on the latest episode of the popular podcast "WorkLife with Adam Grant," which features Michigan Ross Professor Emerita Jane Dutton's insights on how connecting to other people can be an important tool to address loneliness.
Grant — a well-known author, speaker, and professor at the University of Pennsylvania's Wharton School — holds a doctorate in psychology from the University of Michigan. On the podcast, he calls Dutton a mentor and notes that she was his dissertation chair. "If the University of Michigan was a solar system, she'd be the sun," Grant says.
On the episode, Grant first explores how loneliness at work can have serious negative effects. Then he turns to solutions, including Dutton's thoughts on high-quality connections, a major focus of her research.
"Loneliness as I understand it is really the absence of connection," Dutton says on the podcast. High-quality connections "literally light you up. They leave you in the moment feeling more energized."
Grant and Dutton also provide an exercise on quickly building high-quality connections, and they suggest strategies listeners can use in their lives. 
"Forty seconds of a positive caring interaction has measurable impacts on both people," Dutton emphasizes. "Forty seconds."
MORE FROM JANE DUTTON AND ADAM GRANT
Jane Dutton is the Robert L. Kahn Distinguished University Professor Emerita of Business Administration and Psychology at the University of Michigan Ross School of Business, and a cofounder of the Center for Positive Organizations.
Media Contact: Bridget Vis, Public Relations Specialist, visb@umich.edu