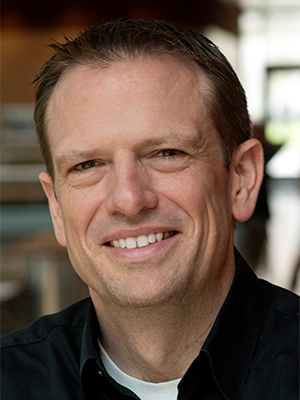 Christopher Williams
Associate Professor of Accounting
Michael and Joan Sakkinen Faculty Fellow
Faculty Director Accounting PhD Program
Education
PhD University of North Carolina 2009
MAcc Brigham Young University 2005
BS Brigham Young University 2005
Christopher Williams' areas of interest include the role of accounting information in capital markets, the reporting and regulation of financial institutions, and international financial reporting issues.
Christopher D. Williams is an Assistant Professor of Accounting, PriceWaterhouseCoopers, Norman E. Auerbach Faculty Fellow at the University of Michigan Stephen M. Ross School of Business. He received his PhD from the Kenan-Flagler Business School at the University of North Carolina at Chapel Hill and he received both a Masters and BS in accounting from the Marriot School of Management at Brigham Young University.
Professor Williams' research focuses on understanding the role of accounting information in creating and resolving risk and uncertainty in both capital markets and financial institutions. His work has been published in leading peer reviewed accounting journals and has been presented in front of both domestic and international accounting standard setters as well as members of the Federal Reserve. His more recent work focuses on how discretionary accounting choices made by banks affect both the risk of the individual bank and the bank's contribution to systemic risk. Since coming to the Ross Business School Professor Williams has taught financial statement analysis to both MBA and Masters of Accounting students.
Effects on Comparability and Capital Market Benefits of Voluntary IFRS Adoption
Source
Journal of Financial Reporting
The Informational Role of the Media in Private Lending
Source
Journal of Accounting Research
Bank Competition: Measurement, Decision-Making and Risk-Taking
Source
Journal of Accounting Research
Asymmetric Responses to Good and Bad News: A Case for Ambiguity.
Source
The Accounting Review
Delayed Expected Loss Recognition and the Risk Profile of Banks
Source
Journal of Accounting Research
The Impact of Ambiguity on Managerial Investment and Cash Holdings
Source
Journal of Business Finance and Accounting
Accounting Discretion, Loan Loss Provisioning, and Discipline of Banks' Risk-Taking
Source
Journal of Accounting & Economics
Are International Accounting Standards-based and US GAAP-based Accounting Amounts Comparable?
Source
Journal of Accounting & Economics
Religious Social Norms and Corporate Financial Reporting
Source
Journal of Business Finance and Accounting