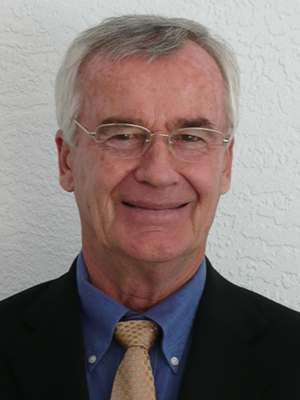 Horst Abraham
Executive Education Faculty
Horst Abraham is a member of the Executive Education faculty at the Ross School of Business at the University of Michigan. He is the president and managing partner of the Paragon Group, an international consulting group dedicated to creating high performance in individuals, groups, and organizations.
Horst holds a double Masters degree in Education and Learning and Performance Theory from the University of Vienna, Austria and Cologne, Germany. He earned his Business degree from the Colorado Business School in Denver, Colorado. He is a nationally certified mountain guide, ski instructor and ski coach in Austria, France, and USA.
Horst has published two books: Women in Sports and Skiing Right published by Harper & Rowe. He coached the U.S. Ski Team from 1980 - 1984, helping the team reach international success. In addition, he is an invited member of the Ministry of Education of Japan to help re-invent the education system in public schools. His reputation is that of a tough and results-oriented coach, teacher, and change agent.
Horst Abraham is the managing partner of the Paragon Consulting Group, and is an adjunct faculty member of the Ross School of Business – Executive Education. His skills as a process consultant and coach were developed first in working with high performance athletes. From 1971 to 1984 he served as the VP of Education and Training of the Professional Ski Instructors of America, in the role of which he also helped coach the National Alpine Ski Team during a time when America's skiers rose from perennial also-ran's to world class.

Since 1984 he has worked with top executives at many Fortune 200 firms to support a variety of organizational change and innovation interventions that included building and managing high performance teams, Leadership Development, Change Management and Executive Effectiveness Coaching. A partial list of clients includes Andersen Consulting, AT&T, AVAYA, Boeing, Bertelsman, British Petroleum, CEZ-Czeck Power and Light, EDS, GE, Florida Power & Light, John Hancock, Head Industries, Johnson and Johnson, Lucent Technologies, McNeil Pharmaceutical, Merrill Lynch, Microsoft, Morgan Stanley, Oracle, Raiffeisenbank (EU), Sun University, C. Schwab, Sony Microelectronics, US Special Forces (Project Trojan Warrior). His work extends from 'Personal Effectiveness Coaching,' to 'Change Management,' 'Leadership in Turbulent Times,' 'Culture Change,' 'Communication Training 3.0,' 'Creating a Work Force of Accountability,' and 'Conflict Management.'

Abraham is the author of Skiing Right (Harper 1984) and co-author of Women in Sports (Penguin, 1982 co-authored with Dr. Nancy Lighthall). His innovative thinking in the domain of Learning, Coaching and Performance Management earned him an honorary seat at the Education Commission of Japan. He holds a Masters degree in Education and the Behavioral Sciences from the University of Vienna. He is a nationally certified ski- and mountain guide from the National Alpine Academies in France (Chamonix) and Austria (St. Christof/Arlberg). He is an avid alpine and cross-country skier, mountain biker and was until five years ago a nationally ranked, competitive sailor. For his work in Alpine Skiing he was recently inducted to the Colorado Ski Hall of Fame, and in 2012 inducted into the National Ski & Snowboard Hall of Fame. He splits his residence between Vail, Colorado and Punta Gorda, Florida.