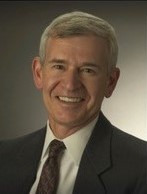 Jim Mallozzi
Executive Education Faculty
Jim is a seasoned veteran of the Insurance and Financial Services industry. During his corporate financial services career, he held senior level positions with such global companies as Aetna, where he was most recently Senior Vice President and Head of Global Mergers and Acquisitions; Hartford Life as Senior Strategist and Head of International Private Client and Prudential Financial as CEO of Prudential Real Estate and Relocation and Senior Vice President, Institutional Investment Services. During his career, he has worked in some thirty countries throughout North America, Europe, South America and Asia.
Jim is a patented inventor, winner of the League of Communication Professional Platinum Award, and winner of the Massachusetts Innovation in Technology award for financial services. He has served as a faculty member at Central Connecticut State University and is currently a Guest Lecturer in Positive Leadership at the University of Michigan's Ross School of Business, Executive Education program and at the University of Connecticut School of Business.
Considered a Master Practitioner in Positive Leadership, his work as a transformational leader has been noted in several books and scholarly journals.
His consulting practice, Mindset Advisors LLC, has helped turn loose the power of positive deviance for scores of organizations worldwide. His clients include Fortune 500 companies, Not for Profit Organizations and U.S. Government Agencies looking to reinvigorate their organizations.
Jim holds a BSBA and an MBA from the Sawyer School of Management, Suffolk University in Boston.