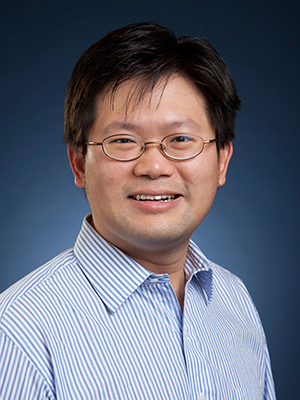 Stefanus Jasin
Associate Professor of Technology and Operations
Education
PhD Stanford University 2011
MS-CME Stanford University 2011
MS-STAT Stanford University 2011
BA University of California
Berkeley 2005
Stefanus Jasin is an Assistant Professor of Technology and Operations at the Ross School of Business, University of Michigan, Ann Arbor. He earns his PhD in Computational and Mathematical Engineering from Stanford University. He is broadly interested in many topics that lie at the intersection of OR, OM, IS, and Marketing, with an emphasize on developing provably near-optimal and easily implementable heuristic controls. Some of his works include: real-time pricing, e-commerce order fulfillment, assortment optimization, delivery consolidation, inventory optimization, and joint learning and optimization. Most recently, he is also working on optimization in on-demand market.
Omnichannel Operations: Challenges, Opportunities, and Models
Operations in an Omnichannel World
Santiago Gallino, Antonio Moreno
A Nonparametric Self-Adjusting Control for Multi-Product Pricing with Unknown Demand Function and Finite Resource Capacity
Source
Mathematics of Operations Research
An Asymptotically Optimal Heuristic for General Nonstationary Finite-Horizon Restless Multi-Armed Multi-Action Bandits
Source
Journal of Applied Probability
On Multi-Attempt Approximation of Customer Choice Model and Its Application to Assortment Optimization
Source
Production and Operations Management
"Level Up": Leveraging Skill and Engagement to Maximize Player Retention in Online Video Games.
Source
Information Systems Research
Analysis of Deterministic Control and Its Improvements for an Inventory Problem with Multi-Product Batch Differentiation
Source
Operations Research
Joint Dynamic Pricing and Order Fulfillment for Ecommerce Retailers
Source
Manufacturing and Service Operations Management
Real-time Dynamic Pricing with Minimal and Flexible Price Adjustments
An LP-based Correlated Rounding Scheme for Multi Item Ecommerce Order Fulfillment
Source
Operations Research
Performance of an LP-based Control for Revenue Management with Unknown Demand Parameters
Source
Operations Research
Reoptimization and Self-Adjusting Price Control for Network Revenue Management
Source
Operations Research
Analysis of Deterministic LP-Based Heuristics in Revenue Management
Source
Operations Research