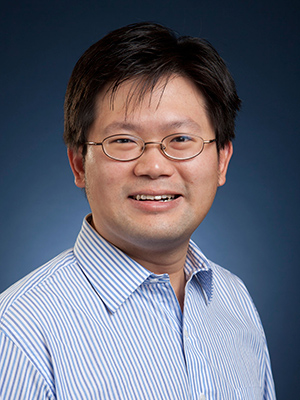 Stefanus Jasin
Associate Professor of Technology and Operations
Education
PhD Stanford University 2011
MS-CME Stanford University 2011
MS-STAT Stanford University 2011
BA University of California
Berkeley 2005
Stefanus Jasin is an Associate Professor of Technology and Operations at Ross of Business School, University of Michigan, Ann Arbor. He received his Masters and PhD degrees in Statistics and Computational Mathematics from Stanford University. Stefanus' main research interests are in predictive and prescriptive business analytics, with a focus on developing optimization algorithms for solving complex, large-scale, analytics problems. He has worked on a wide range of applications including revenue management and pricing, assortment optimization, marketing analytic, supply chain and inventory management, e-commerce and omni-channel logistics, crowdsourced on-demand businesses, and online learning and optimization. His works in collaboration with several students and co-authors have been acknowledged by several awards, including 2019 Finalist in POMS-JD.com Best Paper Competition, 2018 Finalist in MSOM Student Paper Competition, 2018 Finalist in IBM Best Student Award Competition, 2018 Winner of INFORMS Revenue Management and Pricing Section Prize Award, 2017 Winner of INFORMS eBusiness Best Paper Award, and 2017 Second Prize in POMS-HK Student Paper Competition. Stefanus is currently serving as an Associate Editor at several journals: Management Science, Operations Research, Manufacturing and Service Operations Management, Production and Operations Management, and Naval Research Logistics.
Asymptotically Optimal Lagrangian Inventory Policies for Multi-Warehouse Multi-Store System with Lost Sales
Source
Operations Research
Online Learning and Optimization of (Some) Cyclic Pricing Policies for Revenue Management with Patient Customers
Source
Manufacturing and Service Operations Management
Joint Learning and Optimization of Multi-Product Pricing with Finite Resource Capacity and Unknown Demand Parameters
Source
Operations Research
On a Deterministic Approximation of Stochastic Inventory Systems with Sequential Probabilistic Service Level Constraints
Source
Operations Research
A Nonparametric Self-Adjusting Control for Multi-Product Pricing with Unknown Demand Function and Finite Resource Capacity
Source
Mathematics of Operations Research
An Asymptotically Optimal Heuristic for General Nonstationary Finite-Horizon Restless Multi-Armed Multi-Action Bandits
Source
Journal of Applied Probability
On Multi-Attempt Approximation of Customer Choice Model and Its Application to Assortment Optimization
Source
Production and Operations Management
"Level Up": Leveraging Skill and Engagement to Maximize Player Retention in Online Video Games.
Source
Information Systems Research
Analysis of Deterministic Control and Its Improvements for an Inventory Problem with Multi-Product Batch Differentiation
Source
Operations Research
Joint Dynamic Pricing and Order Fulfillment for Ecommerce Retailers
Source
Manufacturing and Service Operations Management
Real-time Dynamic Pricing with Minimal and Flexible Price Adjustments
An LP-based Correlated Rounding Scheme for Multi Item Ecommerce Order Fulfillment
Source
Operations Research
Performance of an LP-based Control for Revenue Management with Unknown Demand Parameters
Source
Operations Research
Reoptimization and Self-Adjusting Price Control for Network Revenue Management
Source
Operations Research
Analysis of Deterministic LP-Based Heuristics in Revenue Management
Source
Operations Research
Omnichannel Operations: Challenges, Opportunities, and Models
Operations in an Omnichannel World
Santiago Gallino, Antonio Moreno