LISTEN NOW: Are Today's Companies Really Becoming More Socially Responsible?
February 14, 2020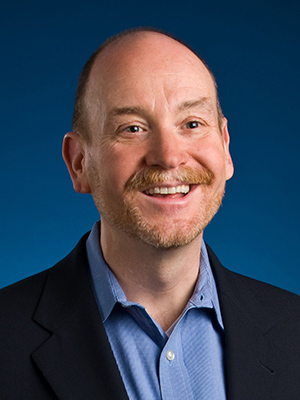 The role of business in society is starting to undergo a fundamental change, according to Jerry Davis, associate dean of Business+Impact at Michigan Ross. 
On a new episode of the Marketplace podcast "Make Me Smart with Kai and Molly," Davis discusses how society is starting to pay more attention to the business world's responsibilities beyond its shareholders — to other stakeholders like its communities, employees, suppliers, and customers.
"There's a rising concern that capitalism is not serving everyone ... so I think there's a much bigger press by the broad public to take on the excesses of capitalism," Davis said on the podcast. 
He talked about several factors pushing the transformation, including greater transparency for corporations, growing impacts of climate change, and the power of large index funds to influence business policies. "If anyone's going to make a difference in this conversation, I think it's going to be the giant index funds," he said. 
Companies can be better citizens in many ways, he noted, such as improving access to education or healthcare. "We don't necessarily expect them to be saints across all dimensions, but we want them to know what the dimensions are," Davis said.
Jerry Davis is the Associate Dean for Business+Impact, the Gerald and Ruth Whitaker Professor of Business Administration, and Professor of Management and Organizations at the University of Michigan Ross School of Business.
Media Contact: Bridget Vis, Public Relations Specialist, visb@umich.edu
Press Contact
Faculty News & Research Updates
Get a monthly digest of the latest business insights from Michigan Ross professors.