Michigan Ross Professor Develops New Tool To Help Companies Big and Small Succeed In The World's Poorest Economies
Image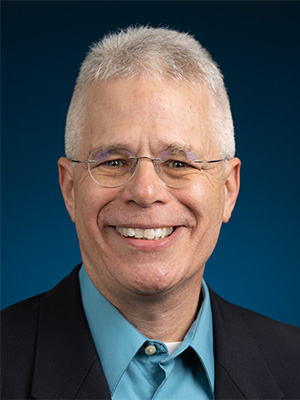 Companies looking for opportunities in the world's poorest economies often make one big mistake: bringing in resources they assume are missing. New research by Michigan Ross Professor Ted London shows that companies can do better by "co-creating" — by understanding and using the resources that already exist in these emerging markets.
A new article, by London and Urs Jäger of INCAE Business School, in the Stanford Social Innovation Review examines this idea of co-creation in the poorest economies. The researchers identify five specific types of local resources that any company can work with to help such ventures flourish.
Important opportunities exist in these areas, often referred to as "the base of the pyramid," where per-capita annual income is less than $3,000. The World Bank estimates that the 4.5 billion people in BoP economies — the bulk of the global population — "have spending power of more than $5 trillion per year, and the United Nations views the private sector as an important contributor to achieving its Sustainable Development Goals," London and Jäger write.
The researchers studied dozens of companies, ranging from startups to multinational corporations, looking to expand in low-income areas in Latin America. They found a common mistake: Companies assumed that these areas needed certain assets — skills and resources that would typically be useful in wealthier contexts.
"People say, 'I see a problem, I know how to solve it, and this is the way I'm used to solving these problems,'" London explained in a recent interview. "This approach tends to fail, because it builds expensive business models that don't actually work in context. The infrastructure is different, the level of formality is different, and the communication mechanisms are different. So doing what you always do can be expensive and doesn't usually work. Instead, companies must co-create new models."
The article cites the example of Gerber, which tried to apply its standard agricultural and outreach techniques to growers of organic bananas in Costa Rica. In doing so, it ignored local leaders, who could have provided credibility as well as insights on regional productivity. "As a result, the company struggled to gain acceptance from more than a fraction of the producers it targeted in the first phase of its project. Only after changing its strategy to incorporate the expertise and status of community leaders did Gerber make substantial progress on its productivity goals," the authors write.
The article identifies five broad types of existing resources that can be a key source of co-creation for successful BoP ventures: economic assets, leadership assets, knowledge assets, innovation assets, and network assets. A useful chart accompanying the article breaks each category down further and offers specific examples of how companies have used each resource, in industries ranging from communications to fresh produce and healthcare.
"This creates a framework that applies to businesses serving this space," London said. "These are tools that any company can use and customize."
The article ends with a series of questions leaders can ask to decide if their company is ready for co-creation in BoP markets, and if so, to help focus that company on using existing resources for the best chances of success.
London argues that these efforts will only become more important. "Twenty years from now, if we're not serving the four to five billiion people living in base of the pyramid markets, it's inconceivable that we're going to have a sustainable world," he said. "We cannot have most of the world excluded from the benefits of global capitalism. This is the market you really should be thinking about tapping, and here's a tool you can use to do so more effectively."
Ted London is an associate clinical professor at the University of Michigan Ross School of Business and a senior research fellow at the William Davidson Institute.
Media Contact: Bridget Vis, visb@umich.edu, Public Relations Specialist