Michigan Ross Professor Helps Make Sense of Coronavirus Crisis
Image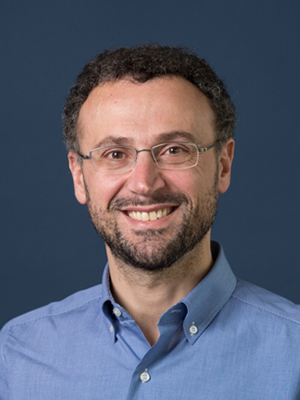 More reading: Financial, Economic Actions During Crisis May Be Rational, If Not Ethical
As the COVID-19 pandemic evolves, Michigan Ross Professor Paolo Pasquariello is publishing regular commentary on the latest developments.
Pasquariello is sharing his thoughts on the emerging situation and related financial issues in a series of public posts on his LinkedIn page. 
"I am often being asked about the economic and financial implications of the coronavirus, on the premise that this shock may yield 'winners' and 'losers.' This premise is off the mark," he wrote in one recent post. "All firms and countries rely on the global economic infrastructure (funding, human capital, raw materials, supply chain) to generate value; thus, shall those fears materialize and that infrastructure come to a sudden halt (as in 2008), all firms and countries will likely suffer, leading to a global economic slowdown."
Recent posts have addressed managing portfolio risk during the virus crisis, potential Federal Reserve action to prevent a recession, and thinking of the toilet paper shortage as similar to a bank run. 
Paolo Pasquariello is a professor of finance at the University of Michigan Ross School of Business.
Read new Q-and-A with Paolo Pasquariello
READ MORE FROM PAOLO PASQUARIELLO ON LINKEDIN
Media Contact: Bridget Vis, Public Relations Specialist, visb@umich.edu