Online Grocery Shopping Can Reduce Food Waste and Help the Environment
Image
Key takeaways:
The environmental impact of grocery retail depends largely on how much food consumers waste.

Online grocery delivery options tend to reduce food waste, because shoppers tend to buy smaller amounts.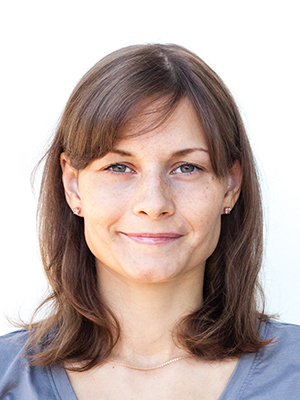 The trend toward online grocery delivery can be surprisingly beneficial for the environment, according to new research from Michigan Ross Professor Ekaterina (Kate) Astashkina and colleagues.
The online grocery shopping market has recently shown signs of rapid growth, raising questions about the potential for additional pollution from all those grocery deliveries. However, the new research finds that when all sources of emissions are accounted for, buying groceries online often generates less emissions than shopping in person. 
To assess the impact, the researchers — Astashkina, Elena Belavina of Cornell's SC Johnson College of Business, and Simone Marinesi of The Wharton School — created mathematical models that compared the effects of traditional, in-person grocery shopping to online grocery shopping and delivery. They calculated emissions all the way from distributor to retailer to consumer, and accounted for miles that must be traveled, frequency of trips, basket sizes, food spoilage, stock replenishment policies, and more. 
They found that emissions from transportation vary, depending on efficiencies in inventories and deliveries. However, transportation emissions almost never dictate whether shopping online or offline is greener.
The key difference comes from wasted food. When consumers buy groceries online, they tend to shop more frequently but in smaller quantities. They end up wasting less food, and food waste is actually a major source of greenhouse gas emissions.
Other findings in the research:
Food wasted by consumers is particularly problematic because that food also generates emissions when handled by retailers and suppliers. 

By selling fewer groceries that eventually turn into waste, retailers actually end up creating less waste themselves.

Online shopping naturally targets consumers who tend to have a higher environmental footprint and turns them into consumers with a lower footprint. This is because online shopping is much more attractive to those who can't visit physical stores often. If home delivery is not an option, these shoppers would typically buy more food at a time and, therefore, tend to generate more waste.

Pricing strategies (such as delivery fees and grocery retail prices) directly impact the number of consumers who adopt online shopping and their online shopping patterns. For most U.S. cities, the moderate pricing strategies retailers tend to use are environmentally beneficial.

Retailers that deliver from existing stores rather than warehouses — such as Amazon delivering groceries from its Whole Foods stores — bring bigger environmental benefits, due to lower transportation emissions.
"At least for the high- and medium-income countries, what really matters in the farm-to-fork system is consumer food waste," Astashkina said. "By adopting the right kind of food distribution business models, especially by encouraging more frequent shopping, we have a real shot at tackling consumer food waste — which would go a long way toward making a positive environmental impact in the entire food industry."
Ekaterina Astashkina is an assistant professor of technology and operations at the University of Michigan Ross School of Business.
Media Contact: Bridget Vis, Public Relations Specialist, visb@umich.edu