Professor's New Video Series Explains How Disease Models Work
Image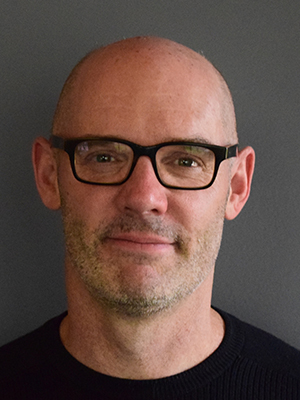 If the current pandemic has made you curious about how mathematical models can assist in understanding the spread of infectious diseases, Scott Page can help.
Page is producing a series of videos called "Understanding Epidemics" that clearly explain how models contribute to our knowledge of diseases like COVID-19. Page is an expert on the subject, having created a highly rated Model Thinking course on Coursera and authored the book The Model Thinker: What You Need to Know to Make Data Work for You.
"The videos provide a toolbox for making sense of a very complex process," Page said. "The videos explain the models policy makers and business leaders use to inform their decisions. In a situation like this — lots of data, much of it incomplete, and enormous stakes — applying a variety of models is essential."
The first three videos in the series cover topics including true fatality rates in an epidemic, the value of models and how they can predict fatalities, and the specifics of how the classic SIR (Susceptible-Infected Recovered) model works.
The videos, which run between 6 and 11 minutes each, are available on YouTube.
Scott Page is the John Seely Brown Distinguished University Professor of Complexity, Social Science, and Management; the Williamson Family Professor of Business Administration; and Professor of Management and Organizations at the University of Michigan Ross School of Business. 
Media Contact: Bridget Vis, Public Relations Specialist, visb@umich.edu