Women Denied an Abortion May Face Years of Financial Difficulties, New Study Finds
Image
Key takeaways:
Being denied an abortion can lead to financial problems lasting several years.

These problems can include bankruptcies, evictions, and overdue debt.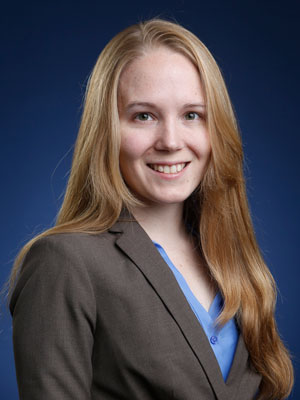 Women who are turned down for an abortion tend to suffer a "large and persistent increase in financial distress," according to a study led by Michigan Ross Professor Sarah Miller.
Taken as a group, women who unsuccessfully seek an abortion experience more past-due debt; a greater likelihood of bankruptcy and eviction; and lower credit scores, the study found.
The researchers — Miller; Diana Greene Foster of the University of California - San Francisco; and Laura R. Wherry of UCLA — used data from the Turnaway Study, a landmark effort led by Foster to gather data on women who were denied an abortion because they exceeded the clinics' gestational limits (by three weeks or less). The Turnaway Study followed around 1,000 women at 30 clinics in 21 states.
Miller's new working paper links the Turnaway data to information from 10 years of credit report information to get a picture of the women's financial situations both before and after they sought an abortion. Researchers compared the results for women who received an abortion to those who did not. 
The negative effects of abortion denial found by the study included:
Higher amounts of debt 30 days or more past due — an average increase of $1,746 (78 percent)

An 81 percent increase in negative public records such as bankruptcies, evictions, and tax liens

A greater likelihood of a subprime credit score (below 600)
The researchers also looked for potential positive financial trends resulting from abortion denial, but they did not find any of statistical significance, Miller said. 
"It wasn't a surprise that there were these negative effects, but it was somewhat surprising that five or six years later, they were still there," Miller said. "This experience is really putting these women on a different trajectory." In addition, although not specifically studied in this research, increased financial hardship for the mothers likely means more difficulties for their children as well, Miller said.
While more research is needed to identify reasons for the negative financial outcomes, Miller said that medical costs, lost wages from missing work, and child-care expenses are likely contributors. However, simply having a child doesn't fully explain the financial effects. The study also found that among women in similar economic circumstances, those who were denied abortions experienced worse economic conditions than those who chose childbirth.
"Not every new baby born to a woman with a low socio-economic status is going to create financial problems, but the women who are seeking to end their pregnancies are particularly likely to experience these negative shocks," Miller said. More research is needed to determine exactly why this is the case, she said.
Additionally, Miller said the findings suggest some implications for public policy. The study found that financial distress was worst in states with the weakest support systems, suggesting that support for low-income families could be increased. Also, gestational limits for abortions are often arbitrary and set by individual clinics more restrictively than permitted by law; those limits could be adjusted, too, Miller said. 
Sarah Miller is an assistant professor of business economics and public policy at the University of Michigan Ross School of Business.
Media Contact: Bridget Vis, Public Relations Specialist, visb@umich.edu