November 27, 2018
Michigan Ross Instructor Listed Among Top 50 Business Professors
Congratulations are in order for Michigan Ross lecturer Lori Rogala: she was just named one of the Top 50 Undergraduate Business Professors by Poets&Quants.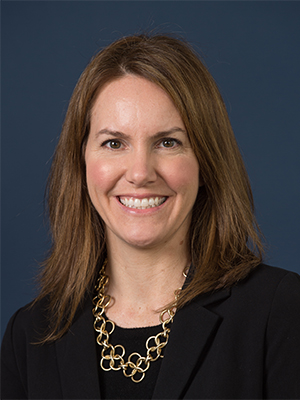 Rogala, who teaches business law courses, is well-known for being a dedicated and engaging instructor. She was chosen by Ross students to receive the BBA Teaching Excellence Award this year, and she has also been nominated twice for the Golden Apple Award, which is given annually to a University of Michigan faculty member.
Rogala realized she was passionate about teaching during her very first class: "I loved helping students recognize how the law impacts us personally and professionally, and how we can use our knowledge of law and ethics to make strategically smart decisions," she told Poets&Quants.
Rogala earned her B.S. in Business from Miami University (Oxford, OH) and J.D. from Case Western Reserve University School of Law. Aside from teaching, she researches methods to improve course content and delivery.