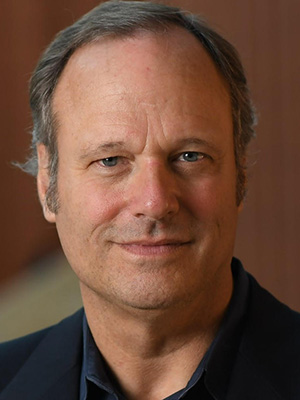 Andy Hoffman
Professor of Management & Organizations
Professor of Environment and Sustainability
Holcim (US), Inc. Professor of Sustainable Enterprise
Education
PhD Massachusetts Institute of Technology 1995
MS Massachusetts Institute of Technology 1991
BS University of Massachusetts At Amherst 1983
Andrew (Andy) Hoffman is the Holcim (US) Professor of Sustainable Enterprise at the University of Michigan; a position that holds joint appointments in the Stephen M. Ross School of Business and the School for Environment & Sustainability. Professor Hoffman's research uses organizational behavior models and theories to understand the cultural and institutional aspects of environmental issues for organizations. He has published over 100 articles/book chapters, as well as 16 books, which have been translated into six languages. In this work, he focuses on the processes by which environmental issues both emerge and evolve as social, political and managerial issues, including: the evolving nature of field level pressures related to environmental issues; the corporate responses that have emerged as a result of those pressures, particularly around the issue of climate change; the interconnected networks among non-governmental organizations and corporations and how those networks influence change processes within cultural and institutional systems; the social and psychological barriers to these change processes; and the underlying cultural values that are engaged when these barriers are overcome. He also writes about the role of academic scholars in public and political discourse. Among his list of honors, he has been awarded the Responsible Research in Management Award (2019), Distinguished Faculty Award for the Organizations & Natural Environment Division of the Academy of Management (2018), Aspen Institute Ideas Worth Teaching Award (2018), Aspen Institute Faculty Pioneer Award (2016), American Chemical Society National Award (2016), Strategic Organization Best Essay Award (2016), Organization & Environment Best Paper Award (2014), Maggie Award (2013), JMI Breaking the Frame Award (2012), Connecticut Book Award (2011), Aldo Leopold Fellowship (2011), Aspen Environmental Fellowship (2011 and 2009), Manos Page Prize (2009), Aspen Institute Rising Star Award (2003), Rachel Carson Book Prize (2001) and Klegerman Award (1995). His work has been covered in numerous media outlets, including the New York Times, Scientific American, Time, the Wall Street Journal, National Geographic, Atlantic and National Public Radio. He has served on numerous research committees for the National Academies of Science, the Johnson Foundation, the Climate Group, the China Council for International Cooperation on Environment and Development and the Environmental Defense Fund. Prior to academics, Andy worked for the US Environmental Protection Agency (Region 1), Metcalf & Eddy Environmental Consultants, T&T Construction & Design and the Amoco Corporation. Andy serves on advisory boards for ecoAmerica, Next Era Renewable Energy Trust, SustainAbility, the Michigan League of Conservation Voters, the Center for Environmental Innovation and the Stanford Social Innovation Review.
Incentives in Science Communication
Source
The National Academies Press
The Science of Science Communication III: Inspiring Novel Collaborations and Building Capacity
the US National Academy of Sciences
The evolving focus of business sustainability education
Source
Washington DC: Island Press
Earth Ed: Rethinking Education on a Changing Planet
Erik Assadourian
Institutional theory and the natural environment: Building research through tensions and paradox
Source
London, UK: Sage Publications
Sage Handbook of Organizational Institutionalism
Royston Greenwood, Christine Oliver, Kerstin Sahlin and Roy Suddaby
Organizational fields: Past, present and future
Source
London, UK: Sage Publications
Sage Handbook of Organizational Institutionalism
Royston Greenwood, Christine Oliver, Kerstin Sahlin and Roy Suddaby
Communicating about climate change with corporate leaders and stakeholders
Source
Oxford, UK: Oxford University Press.
Oxford Encyclopedia of Climate Change Communication
Matthew Nisbett
The fourth wave: Business management and business education in the age of the Anthropocene
Source
Greenleaf Publishing
Corporate Stewardship: Organizing for Sustainable Effectiveness
E. Lawler, S. Mohrman and J. O¿Toole
A history of research on business and the natural environment: Conversations from the field
Business and the Environment: Critical Perspectives in Business and Management
Andrew Hoffman and Susse Georg
Climate debate in word clouds: The conflicting discourse of climate change
Source
New York, NY: Cengage Learning
Cross Currents: Cultures, Communities, Technologies
K. Blair, R. Murphy and J. Almjeld
Processes for retrenching logics: The Alberta oil sands case, 2008-2011
Source
Bingley, UK: Emerald Group Publishing
Research in the Sociology of Organizations: Institutional Logics in Action
Lounsbury, M. and Boxenbaum, E.
Hybrid organizations as agents of positive social change: Bridging the for-profit & non-profit divide
Source
Routledge, Taylor and Francis Group
Exploring Positive Social Change and Organizations: Building and Theoretical and Research Foundation
Karen Golden-Biddle and Jane Dutton
Retrospective, perspective and prospective: Introduction
Source
Oxford University Press
The Oxford Handbook on Business and the Natural Environment
Pratima Bansal and Andrew Hoffman
LivingHomes
Case Studies in Social Entrepreneurship and Sustainability, The Oikos Collection Volume 2
J. Hamschmidt & M. Pirson
Positive deviance for a sustainable world: Linking sustainability and positive organizational scholarship
Source
Oxford University Press
Handbook of Positive Organizational Scholarship
Kim Cameron and Gretchen Spreitzer
Who is part of the environmental movement? Assessing network linkages between NGOs and corporations
Source
Resources for the Future Press
Good Cop Bad Cop: Environmental NGOs and their Strategies toward Business
T. Lyon
Reconciling professional and personal value systems: The spiritually motivated manager as organizational entrepreneur
Handbook of Workplace Spirituality and Organizational Performance
Robert A. Giacalone, Carole L. Jurkiewicz
Business and the Natural Environment: A Research Overview
Source
Oxford, UK: Routledge
Re-Engaging with Sustainability in the Anthropocene Era: An Institutional Approach
Source
Cambridge, UK: Cambridge University Press
Examining Interdisciplinary Sustainability Institutes at Major Research Universities
Source
Woodlands TX: The Cynthia and George Mitchell Foundation
Finding Purpose: Environmental Stewardship as a Personal Calling
Source
Greenleaf Publishing
Academic Engagement in Public and Political Discourse
Source
Michigan Publishing
Business and the Environment: Critical Perspectives in Business and Management
Constructing Green: The Social Structure of Sustainability
The Art of Flourishing: Conversations on Sustainability with John Ehrenfeld
Source
Stanford Business Books
The Oxford Handbook on Business and the Natural Environment
Source
Oxford University Press
Builder's Apprentice: A Memoir
Contributions of the Social and Behavioral Sciences Towards Understanding Climate Change
Source
The National Academy of Sciences
Limiting the Magnitude of Future Climate Change
Source
The National Academy of Sciences