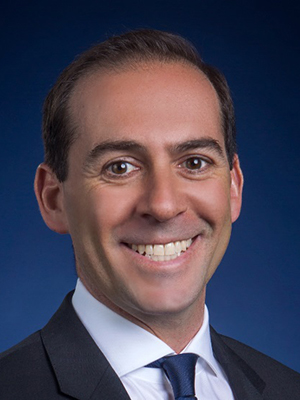 David Mayer
Professor of Management and Organizations
David M. Mayer is a Professor in the Management and Organizations Area at the University of Michigan's Ross School of Business. He received his Ph.D. from the University of Maryland. His research interests concern social and ethical issues in organizations. Specifically, he conducts research in three major areas: (1) behavioral ethics, (2) organizational justice, and (3) workplace diversity. A hallmark of his research is a focus on the effects of the organizational context (e.g., leadership, coworkers, climate) on employees' unethical and pro-social behavior. He has published over 50 articles/chapters including over 25 articles in the following top management journals: Academy of Management Journal, Journal of Applied Psychology, Organizational Behavior and Human Decision Processes, and Personnel Psychology. He is currently an associate editor at the Academy of Management Journal.
David (Dave) Mayer is an Professor and Michael R. and Mary K. Hallman Faculty Fellow in the Management & Organizations Area at Michigan Ross. An award-winning researcher and highly-rated and sought after teacher and speaker, he is an expert on leadership, teams, decision making, employee engagement, ethics, and diversity.
His research focuses primarily on how leaders create positive (e.g., high-performing, engaged, virtuous) team and organizational cultures. His prolific and impactful work has earned him multiple research-related career awards from institutions such as the Academy of Management, American Psychological Association, Association for Psychological Science, International Society for Justice Research, and Michigan Ross.
He is a regular contributor to Harvard Business Review https://hbr.org/search?term=david+m.+mayer and Fast Company http://www.fastcompany.com/user/david-mayer , and his research and ideas have been covered in Bloomberg, Fortune, Huffington Post, HR Magazine, Los Angeles Times, Psychology Today, Slate, The Atlantic, The Wall Street Journal, and The Washington Post.
As someone who has taught extensively in custom and open enrollment programs, he has a passion for teaching in Executive Education at Michigan Ross. Currently, he teaches in the Emerging Leaders Program, Leading High-Performing Teams, The Positive Leader, and is the faculty director for the Strategic Leaders Program in Ann Arbor and Hong Kong. In addition to his executive education teaching, he regularly speaks to not-for-profit and for-profit organizations about leadership.
More is less: Learning but not relaxing buffers the relationship between job stressors and deviance
Source
Journal of Applied Psychology
Sending a clear signal: The joint effects of corporate social responsibility and task significance on employee citizenship behavior.
Source
Organizational Behavior and Human Decision Processes
Want to be happier and more successful? Learn to like other people
4 ways to bounce back when you're treated unfairly at work
Unpacking the moral logic of third-party voting
Why are some whistleblowers vilified and others celebrated?
Source
Harvard Business Review
Why we secretly want leaders who'll be unethical on our behalf
Why your hiring process keeps missing candidates' character flaws
You should probably compare yourself to others more, not less
Can a leader be too ethical? The curvilinear effects of ethical leadership.
Source
Leadership Quarterly
Encouraging employees to report unethical conduct internally: It takes a village
Source
Organizational Behavior and Human Decision Processes
Leader mistreatment, employee hostility, and deviant behaviors: Integrating self-uncertainty and thwarted needs perspectives on deviance
Source
Organizational Behavior and Human Decision Processes
When does procedural fairness promote organizational citizenship behavior? Integrating empowering leadership types in relational justice models
Source
Organizational Behavior and Human Decision Processes
When leaders sacrifice: The effects of sense of power and belongingness on leader's self-sacrifice
Source
Leadership Quarterly
Why employees do bad things: Moral disengagement and unethical organizational behavior.
Source
Personnel Psychology
But affirmative action hurts us! Race-related beliefs shape perceptions of white disadvantage and policy unfairness
Source
Organizational Behavior and Human Decision Processes
Why good guys finish last: The role of justification motives, cognition, and emotion in predicting retaliation against whistleblowers
Source
Organizational Psychology Review
Cooperating when "You" and "I" are treated fairly: The moderating role of leader prototypicality
Source
Journal of Applied Psychology
Guest editor's introduction: On understanding ethical behavior and decision making: A behavioral ethics approach.
Source
Business Ethics Quarterly
The role of authority power in explaining procedural fairness effects
Source
Journal of Applied Psychology
When do procedural fairness and outcome fairness interact to influence employees' work attitudes and behaviors? The moderating effect of uncertainty
Source
Journal of Applied Psychology
Do inclusive leaders help reduce turnover in diverse groups? The moderating role of leader-member exchange in the diversity to turnover relationship
Source
Journal of Applied Psychology
Good soldiers and good actors: Prosocial and impression management motives as interactive predictors of citizenship behavior
Source
Journal of Applied Psychology
How low does ethical leadership flow? Test of a trickle-down model
Source
Organizational Behavior and Human Decision Processes
Service attribute boundary conditions of the service climate-customer satisfaction link
Source
Academy of Management Journal
When do fair procedures not matter? A test of the identity violation effect
Source
Journal of Applied Psychology
When does self-sacrificial leadership motivate prosocial behavior: It depends on followers' prevention focus
Source
Journal of Applied Psychology
Making ethical climate a mainstream management topic: A review, critique, and prescription for the empirical research on ethical climate
Source
Information Age Publishing
Psychological perspectives on ethical behavior and decision making
D. De Cremer