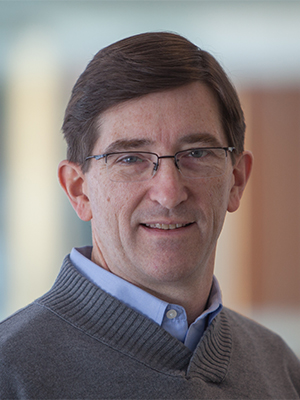 Greg Lewis
LEO Intermittment Lecturer
---
Education
MBA University of Michigan 2001
Harvard University 1994
AB Harvard University 1986
Biography
Greg Lewis is a Lecturer in Business Administration at the Ross School of Business.  He currently teaches Strategy 609: Healthcare Strategy, and serves as a faculty advisor for MBA MAP, BA 600: Consulting Studio for MM students, and BA 453: Capstone Map for BBA seniors.  His research interests focus on healthcare affordability, access, and quality as well as the development of values-driven inspirational leaders, especially women.
Greg retired in October, 2016 as a partner from McKinsey & Company.  During his 15 years at McKinsey, Greg focused his client work broadly on healthcare.  Specifically, he served health insurers, hospital systems, large employers, benefit consultants, and the federal government in the areas of population health management, Obamacare implementation, payment model design and implementation, revenue cycle management and payment integrity, clinical quality improvement and optimization.  Functionally, he worked on business unit growth, organizational redesign, business model redesign, mergers and acquisitions, pre- and post-merger integration implementation, and strategic planning.
Outside of client service, Greg's passion at McKinsey was leadership development.  For four years he served as co-Dean of Inspire, McKinsey's week-long training program to help consultants become a more inspired and inspiring leader.  In 2012, he helped design and then manage Firm Master Faculty, a selective, appointed position for ~50 partners who dedicate a significant amount of their time to teaching and mentoring other colleagues.  During his last two years at the Firm, Greg also served as Global Dean of Faculty and head of Faculty Excellence.  In this role he was responsible for recruiting, hiring, performance management, and program delivery excellence with oversight of ~300 partner faculty, alumni faculty, and external coaches and all of McKinsey's leadership development training.  He continues to serve as alumni faculty on  development programs for the Firm, with a particular focus on diversity and the success of women.
Greg currently serves on two non-profit Boards focused on education:  the Joyce Ivy Foundation, which focuses on opportunities for high-school women from the Midwest, and School Year Abroad, which sends high school students to France, Spain, and Italy for a year of study.  He was previously on the boards of Citizens United for Research in Epilepsy (CURE), and remains passionate about finding cures for the epilepsies and Temple Beth Emeth in Ann Arbor.
Greg lives in Ann Arbor Hills with his wife, Toby, and two children, Casey and Ian.  When not at Ross, you can often find him on the local roads pursuing his passion for cycling.