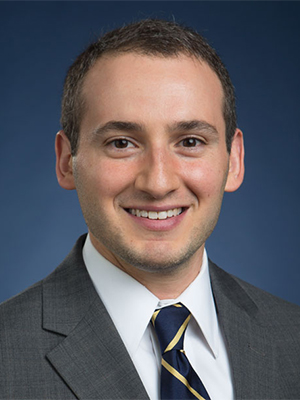 Jeremy Kress
Assistant Professor of Business Law
Education
JD Harvard Law School 2010
MPP Harvard University 2010
BBA University of Michigan 2005
Jeremy Kress is an Assistant Professor of Business Law at Michigan Ross. Professor Kress researches financial regulation, with an emphasis on financial institution corporate governance. Professor Kress teaches Legal Issues in Finance & Banking at Michigan Ross, and he has taught Financial Regulation at Michigan Law School.
Before entering academia, Professor Kress was an attorney in the banking regulation and policy group at the Federal Reserve Board of Governors in Washington, D.C. In that capacity, he drafted rules to implement the Dodd-Frank Act and Basel III, and he advised the Board on the legal permissibility of bank mergers and acquisitions.
Professor Kress' written work has appeared or is forthcoming in the Northwestern University Law Review, Southern California Law Review, Minnesota Law Review, Florida Law Review, Boston College Law Review, and Yale Journal on Regulation, among other journals. Professor Kress has testified before Congress, and he frequently comments on financial regulatory matters in the press. He has been featured in media outlets including the Wall Street Journal, New York Times, Financial Times, Washington Post, Bloomberg News, NPR's Marketplace, Politico, Yahoo Finance, and American Banker.
Professor Kress is a senior research fellow at the University of Michigan Center on Finance, Law, and Policy, where he previously served as assistant executive director. Professor Kress graduated cum laude from Harvard Law School and from the Harvard Kennedy School, where he was a Presidential Scholar. He holds a BBA from Michigan Ross.
Activities Are Not Enough!: Why Nonbank SIFI Designations Are Essential to Prevent Systemic Risk
Source
Centre for International Governance Innovation
Systemic Risk in the Financial Sector: Ten Years After the Great Crash
Arner, D.; Avgouleas, E.; Busch, D.; Schwarcz, S