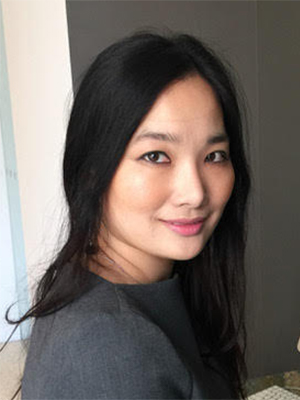 Julia Lee
Assistant Professor of Management and Organizations
Education
PhD Harvard University 2015
MPP Harvard University 2010
AM Harvard University 2008
Dr. Lee is an Assistant Professor of Management and Organizations at the University of Michigan's Ross School of Business, and a Non-resident Fellow at Ash Center for Democratic Governance and Innovation at Harvard University. Prior to joining Ross, she was a 2014-2015 Lab Fellow in Institutional Corruption at the Edmond J. Safra Center for Ethics, and 2013-2014 Research Fellow in Women and Public Policy Program at Harvard University.
Dr. Lee studies the psychology of social narratives, mindsets, and behavioral ethics. Her research has been published in a number of top scientific journals including the Proceedings of the National Academy of Sciences, Psychological Science, Journal of Experimental Psychology: General, Organizational Behavior and Human Decision Processes, and Journal of Applied Psychology.
In search of moral equilibrium: Person, situation, and their interplay in behavioral ethics
Source
New York, NY: Guilford Press
The Atlas of Moral Psychology: Mapping Good and Evil in the Mind
Gray, K. & Graham, J.
Envy and interpersonal corruption: Social comparison processes and unethical behavior in organizations.
Source
Oxford University Press
Envy at Work and in Organizations: Research, Theory, and Applications
Merlone, U., Duffy, M., Perini, M., & Smith, R.
Source
Psychological Science
Emotions and the micro-foundations of commitment problems in international politics.
Source
International Organization
Reclaim your commute: Getting to and from work doesn't have to be soul crushing.
Source
Harvard Business Review
The benefits of saying nice things about your colleagues.
Managing perceptions of distress at work: Reframing distress as passion.
Source
Organizational Behavior and Human Decision Processes
Hormones and ethics: Understanding the biological basis of unethical behavior.
Source
Journal of Experimental Psychology: General
Physiological arousal and political beliefs
Source
Political Psychology
Poker-faced morality: Concealing emotions leads to utilitarian decision- making.
Source
Organizational Behavior and Human Decision Processes
The physiology of (dis)honesty: Does it impact health?
Source
Current Opinions in Psychology
Rainmakers: Why bad weather means good productivity
Source
Journal of Applied Psychology
Emotion regulation influences political ideology: Does reappraisal decrease support for conservative policies?
Leadership is associated with lower levels of stress,
Source
Proceedings of the National Academy of Sciences of the USA