Forecast 2020 - Social Media: More Election Influence, Pressure on Facebook
Image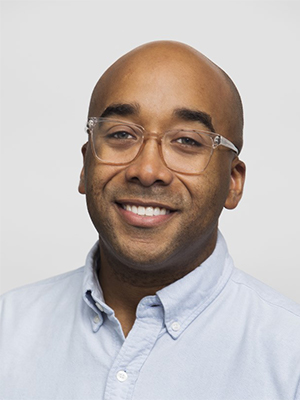 Marcus Collins is a lecturer in marketing at the Ross School of Business and an expert in social media issues. This post is part of a series highlighting Ross faculty members' forecasts on various business topics in 2020.
Will social media play as important a role in the 2020 election as it did in 2016, in terms of informing (and sometimes misinforming) voters? Why or why not?
Collins: Absolutely. Social media is people media, and we, the people, rely on other people to understand the world and where we fit into the world. We collectively negotiate and construct beliefs and norms among our people to inform what we do and where we go. It's been this way since the beginning of time so, of course, we should expect much of the same as we have seen in the past. It may become even more hyperbolic, due to how identity-driven our political landscape has become.
What are some news/information outlets that you find to have an accurate, useful, and politically neutral presence on social media?
Collins: Neutral? Ha! Everything is biased, and that's OK. As for accuracy, I've found that outlets like Vox, the Atlantic, and Vice — though undoubtedly biased — are inclined to be critical of the left just as much as they support the left. There also seems to be a heightened level of evidentiary standard when stories are reported. Of course, this is skewed by my own biases, there's no getting around it. 
What sort of a year is Facebook likely to have, given the many issues it faces, including privacy scandals, pressure to spin off some of its businesses, and criticism over its policies on false information? 
Collins: I imagine there will likely be more and more scrutiny on Facebook as the privacy debate continues because — well, they're Facebook, which makes them an easy target, for all the obvious reasons.
Are there other major issues the industry as a whole needs to confront in the coming year?
Collins: I think there will be more conversation around privacy and potentially breaking up big tech companies. I'm not convinced it will necessarily lead to that outcome, but it will likely become a more salient topic of conversation at the water cooler. 
Which social media platforms are likely to see major growth in 2020? Which are likely to plateau or decline?
Collins: We will likely see TikTok continue to grow as people become more curious about the platform because other people are on the platform. Nothing draws a crowd like a crowd. However, it's really hard to say because our proclivity to gather on a particular platform has less to do with the platform and more to do with what culture has consecrated as cool. The only way to tell for sure is to follow the culture.
Marcus Collins (Twitter

: 

@marctothec; website www.marctothec.com
)​
is a lecturer in marketing at the University of Michigan Ross School of Business.