LISTEN NOW: Culture, Communication, and the Power of Content Marketing
Image
The key to content marketing is finding the core message that people want to pass along, according to Michigan Ross Lecturer Marcus Collins.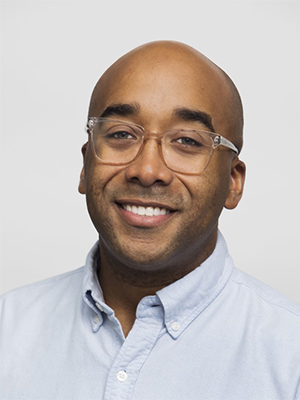 Appearing on the Content Marketing Institute's Weekly Wrap podcast, Collins discusses cultural lessons for brands seeking to create contagious marketing campaigns.
"I'll see an ad and make a meme about the ad. That's what gets spread, not the ad," Collins says on the podcast. "We communicate through cultural texts, be it memes, videos, images, and the like that we propagate from person to person to help us get a sense of what is acceptable within our communities, our networks, our people."
Meanwhile, Collins is also helping to share insights from other change agents in the business world through the Yaffe Digital Media Initiative's Open Office Hours podcast. These discussions on business careers and creativity offer an authentic, unfiltered perspective from leaders of companies like Carhartt, RocNation, and Vice.
LISTEN TO THE WEEKLY WRAP PODCAST
LISTEN TO THE YAFFE OPEN OFFICE HOURS PODCAST
Marcus Collins (Twitter: @marctothec; website www.marctothec.com)​ is a lecturer in marketing at the University of Michigan Ross School of Business.
Media Contact: Bridget Vis, Public Relations Specialist, visb@umich.edu