LISTEN: Shedding Light on Consumer Behavior During a Pandemic
Image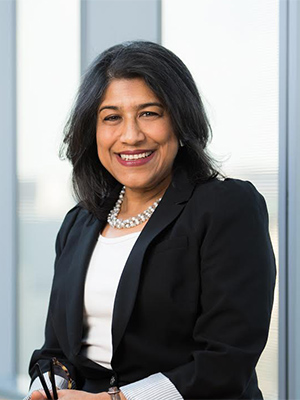 Why exactly does a crisis like the novel coronavirus cause a shortage of toilet paper?
The answer likely lies in visual indicators of demand, according to Michigan Ross Professor of Marketing Aradhna Krishna. In an interview with Wisconsin Public Radio, Krishna explained that people often take cues from others, whom they think might know something that they don't. 
"If a few people buy toilet paper, that shelf starts looking empty because toilet paper is very bulky. When they see the shelf being emptied, they say, 'I think I need to buy toilet paper.' Then other people start buying toilet paper, and it is completely sold out."
In the interview, which includes call-in questions from listeners, Krishna also addressed a number of other issues related to the virus crisis, including price gouging, hoarding, brand familiarity and the effect of just-in-time inventory strategies.
Aradhna Krishna is the Dwight F. Benton Professor of Marketing at the University of Michigan Ross School of Business.
READ ARADHNA KRISHNA'S CASE STUDY ON PRODUCT SHORTAGES
Media Contact: Bridget Vis, Public Relations Specialist, visb@umich.edu