Society's Response to COVID-19 Foreshadows Even Greater Challenges in Future
Image
Michigan Ross Update on COVID-19 Virus Outbreak
The challenge facing the world in response to the COVID-19 pandemic shares some similarities with the challenge created by climate change, according to a new essay.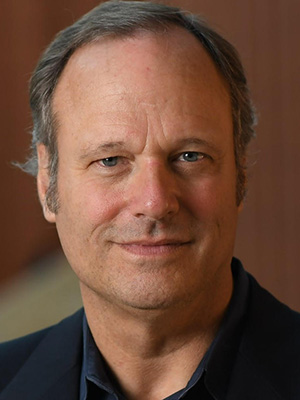 And society's response to the pandemic may reveal how it responds to other crises, writes Michigan Ross Professor Andy Hoffman, with Dev Jennings of the Alberta School of Business. They draw parallels between the current pandemic and the challenges of the new Anthropocene Era, such as climate change, arguing that society's choice of responses will determine its long-term future.
"The global community has been faced with a collective crisis, one that requires that we work together to address a problem that we have globally created," the authors write. "This challenge shares many commonalities with the challenge of the Anthropocene. And how we respond as a society offers a glimpse into how society will respond to the future challenges of the Anthropocene — what we have come to colloquially call the 'new normal' with increased storm severity, droughts, wildfires, and the movement of vector borne diseases. How will we respond? With denial or panic? With collective action or individual competition?"
The essay is part of a series published by the Academy of Management's "Organizations and the Natural Environment" division on "COVID-19 Insights from Business Sustainability Scholars."
Andy Hoffman is the Holcim (U.S.) Professor of Sustainable Enterprise, Professor of Management and Organizations, and Professor of Environment and Sustainability at the University of Michigan Ross School of Business and the School for Environment and Sustainability.
Media Contact: Bridget Vis, Public Relations Specialist, visb@umich.edu